State considers options for statue replacement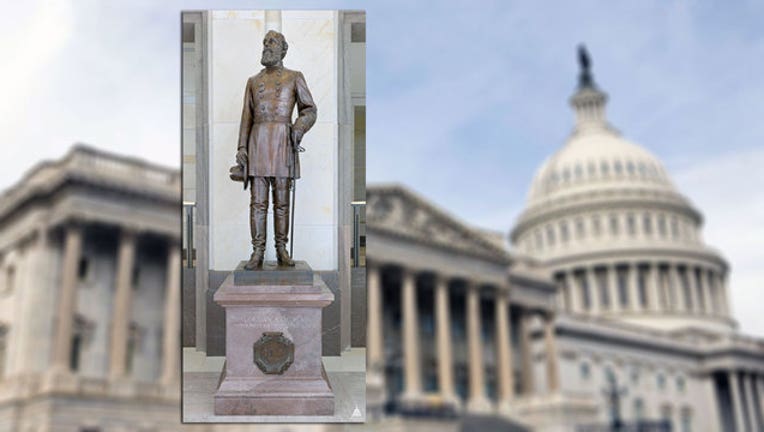 article
TALLAHASSEE, Fla. (NSF) - A state panel has scheduled a meeting next week to discuss where to display a statue of Confederate Gen. Edmund Kirby Smith after the statue is removed from the U.S. Capitol.
The Statue Location Selection Committee will meet June 28 in Tallahassee, according to a notice published Thursday in the Florida Administrative Register.
The issue stems, in part, from a law approved during this year's legislative session to place a likeness of civil-rights leader and educator Mary McLeod Bethune in National Statuary Hall at the U.S. Capitol. Bethune's statue is expected to replace the statue of Smith, who has long been one of two representatives of Florida in the hall. Florida's other representative in the hall is John Gorrie, widely considered the father of air conditioning. Each state is allowed two representatives.
The Legislature voted in 2016 to replace the Smith statue during a nationwide backlash against Confederate symbols in the wake of the 2015 shooting deaths of nine African-American worshippers at a historic black church in Charleston, S.C. Lawmakers followed up this year with the decision to honor Bethune.
This year's law, however, also included a requirement that state Division of Cultural Affairs take possession of the returned Smith statue and "make the statue available for public display."
The law, which takes effect July 1, will serve as a formal request to the federal Joint Committee on the Library of Congress to switch the statues.
Information provided by The News Service of Florida.