State goes along with early campus voting ruling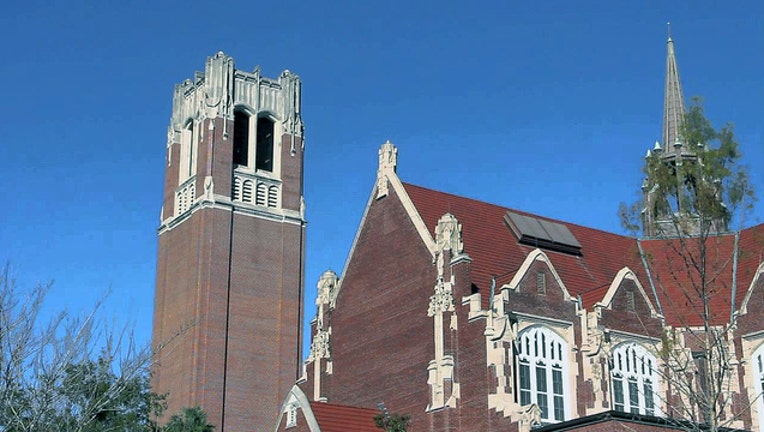 article
TALLAHASSEE, Fla. (NSF) - Secretary of State Ken Detzner has told a federal judge the state will comply with an order that struck down a policy barring early voting sites on college and university campuses.
But elections supervisors in Alachua, Leon and Hillsborough counties say it's too late to secure early voting sites prior to the Aug. 28 primaries, and they're not sure whether they can nail down on-campus sites before the November general election.
The issue stems from a 2014 advisory opinion by state Division of Elections Director Maria Matthews that advised elections supervisors that a 2013 law expanding early voting sites to a variety of public facilities didn't apply to college or university locales.
The League of Women Voters of Florida, the Andrew Goodman Foundation and six University of Florida and Florida State University students filed a lawsuit challenging the prohibition this year.
Siding with the students and the voting-rights groups, U.S. District Judge Mark Walker last week found that the Department of State's ban against campus early-voting sites "is facially discriminatory on account of age," and that it "imposes significant burdens on plaintiffs' rights weighted against imprecise, insufficiently weighty government interests."
Detzner filed a notice with the court Friday saying the state would comply with the order --- a departure from other long-running battles between Gov. Rick Scott's administration and Walker, who has repeatedly ruled against the state in opinions that have scorched policies advanced by Scott and the Republican-dominated Legislature.
Because Walker decided the state department's interpretation of the 2013 early-voting law "is unconstitutional," Detzner wrote in a Friday memo to elections supervisors, "you retain discretion under the Early Voting Statute to place early voting sites at any city hall, permanent public library facility, fairground, civic center, courthouse, county commission building, stadium, convention center, government-owned senior center, or government-owned community center, including any such site as may be related to, designed for, affiliated with, or part of a college or university."
The memo also rescinded the 2014 directive, which involved a question about whether the University of Florida's J. Wayne Reitz Union was an eligible early voting facility
But elections supervisors in Alachua, Leon and Hillsborough counties said they would be unable to add on-campus early voting sites prior to the Aug. 28 primary elections and were uncertain whether they could secure sites in time for the Nov. 6 general election.
The supervisors told The News Service of Florida on Wednesday that they are all in talks with local university or college presidents in an attempt to secure sites for the fall election, but nothing had been finalized.
Part of the problem with the on-campus sites is parking, which can already be nightmarish even without an added influx of voters who may not teach, work or attend school at the universities, the supervisors said.
"The issue is the early voting for the general election is for two weeks," Alachua County Supervisor of Elections Kim Barton told the News Service on Wednesday. "You've got to have access for anyone who wants to come on campus. It can't be just for students. So we've got to have parking spaces for people."
Barton said she is in talks with UF officials in hopes of securing a site before November. Another kink, she said, is that the university's football team has a home game on Nov. 3, the last day of early voting.
"It may not work at the Reitz Union. It may have to be at another building on campus," Barton said.
Leon County Supervisor of Elections Mark Earley said it usually takes at least a year to identify and secure early voting sites not only because of parking but due to security concerns. Voting equipment has to be secured for up to three weeks, and internet connections also have to be foolproof, Earley said.
Although Tallahassee has three campuses at Florida State University, Florida A&M University and Tallahassee Community College, Earley said he only has enough hardware, such as voting machines and printers, to add a single early voting site for the fall election.
"And now we're being asked to potentially add three. We just don't have the equipment to do that. So we can only add one," he said in a telephone interview Wednesday. "There's a lot of logistics that have to be considered. You don't just snap your fingers and an early voting site appears."
At the University of South Florida, Hillsborough County Supervisor of Elections Craig Latimer has identified the Marshall Student Center as an optimal place to accommodate students, faculty and workers, in addition to other members of the public.
"The USF campus is like a small city. It makes perfect sense to have an early vote site there," Latimer told the News Service.
Latimer said he's already got 19 early voting sites in a county with 835,000 voters, where about 40 percent of voters cast ballots at early voting sites in the last election.
The legal woes may not end for university-town elections supervisors if they don't finalize on-campus sites soon.
"I do anticipate being sued. But I am an administrator. I have to look at the big picture. I have to keep security as a primary focus. I do think the option is important … but that doesn't mean, especially in this election cycle, that I might be able to do it.," Earley said, noting that he is the only supervisor who filed a brief in support of the plaintiffs in the early voting case.
"It's a sad irony that I might be the one supervisor who stood up in support of this to also be the one taken to court," he said. "We're still looking very carefully. I am not ready to say no yet."
Information provided by The News Service of Florida.