Students mark a milestone building home for Habitat family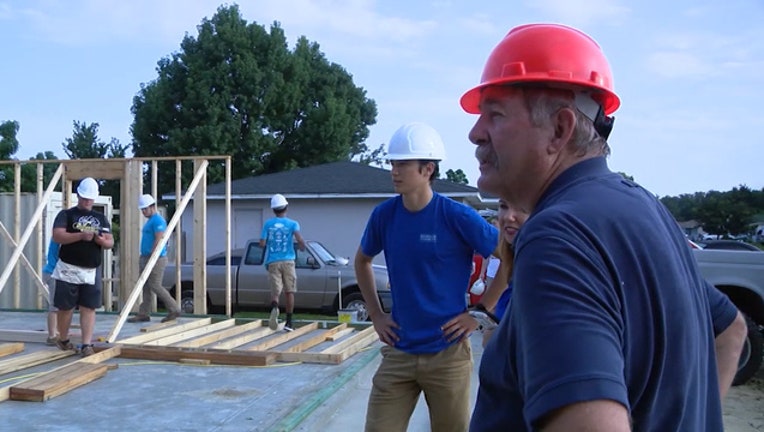 article
LADY LAKE, Fla. (WOFL FOX 35) - Most high school students struggle to get out of bed to get out of school, but not one class of seniors from the Villages Charter School.  They're going to work on a construction site. 
"We're here four days a week about 1.5 hours a day," construction management teacher Bruce Haverle said. 
In August the foundation was set. Now a month later, the students from the Construction Management Academy at the Villages Charter School are putting up the roof trusses. 
"All we had done was the concrete flooring and from us going from that to now... doing the roofing in that small amount of time that we've actually been working on it is just a lot of fun," Nolan Kirkland said. 
Taking what they learn in the classroom and applying it in real life. Honing skills that will give them a big boost when they graduate high school. They're also learning how to work together. 
"The crew that I'm working with they're a lot of friends," Kirkland said. "People I've grown up with. So we've all had fun and made good connections out here."
The three-bed two-bath house is on track to be complete before the students graduate in May. At that time, the home will be dedicated to a Habitat for Humanity family.