Suspect released from Orange County jail 5 days before carjacking woman
APOPKA, Fla. - A woman in Apopka was carjacked while pumping gas and dragged several feet Wednesday afternoon, and court records show the alleged suspect was released from jail only five days prior because of a lack of formal charges in a burglary case.
Surveillance video obtained by FOX 35 News shows the driver of a stolen silver Toyota getting out of his car and walking toward the woman pumping gas at the Mobil station near South Orange Blossom Trail (OBT) and Hiawassee Road. 
A second or two go by before the woman notices the man getting in the driver's seat of her rented SUV and starting to take off.
"She was like, 'Get out of my car!' And he said, 'No.' And then they threw a couple of punches, and he drove off, which eventually flung her out of the side of the car door," witness Morning Leveille told FOX 35.
She was parked at the traffic light across the street from the gas station.
"I saw her and I asked her if she was OK from the other side of the street, and she said, 'No, I just got carjacked,'" Leveille said.
RELATED: Person punched in face, then carjacked at Apopka gas station, police say
She and a store clerk were able to tend to the woman's injuries on her arm before officers arrived.
Hours later, police in Daytona Beach spotted the SUV and arrested 31-year-old Andrew McClellan.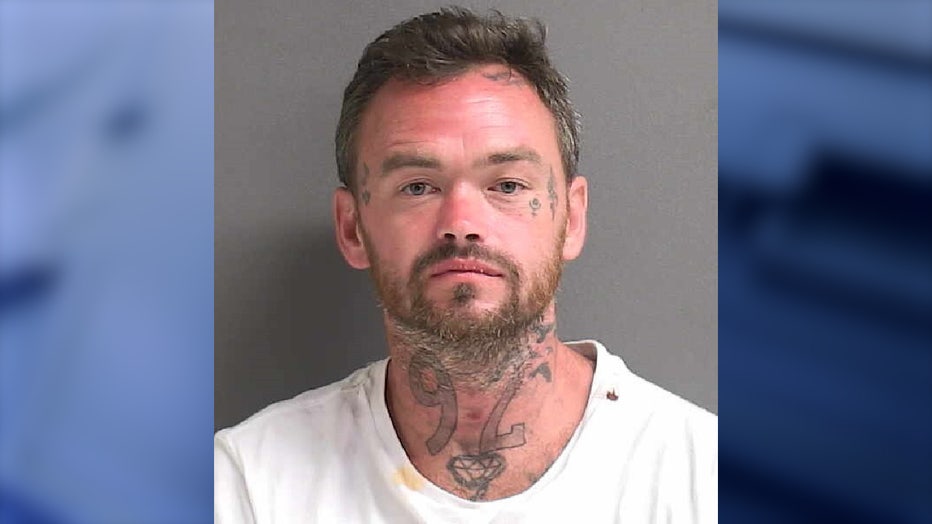 Andrew McClellan. Photo via Volusia County Jail.
"[The woman] was alone in the gas station parking lot, and that's probably why he chose her as a victim because she was isolated," Leveille said.
Court records show McClellan is no stranger to law enforcement. 
Orange County deputies arrested him at the end of August and accused him of burglarizing two separate businesses on OBT. 
According to court documents, Orange-Osceola State Attorney Andrew Bain's office dropped one of the cases against McClellan after his team found it was "not suitable for prosecution."
And because Bain's team didn't file formal charges in the second case by McClellan's 33rd day in jail, as required by state law, a judge released McClellan on Sept. 29 on his own recognizance, exactly five days before police say he carjacked the woman.
FOX 35 reached out to Bain's office for an explanation of the decision to drop McClellan's first case and the delay in the second case that led to his release. A spokesperson said they were hoping to release a statement but never did.
As of Thursday evening, McClellan remained in the Volusia County jail facing several charges.