Suspects caught with marijuana, handgun, and a grenade during traffic stop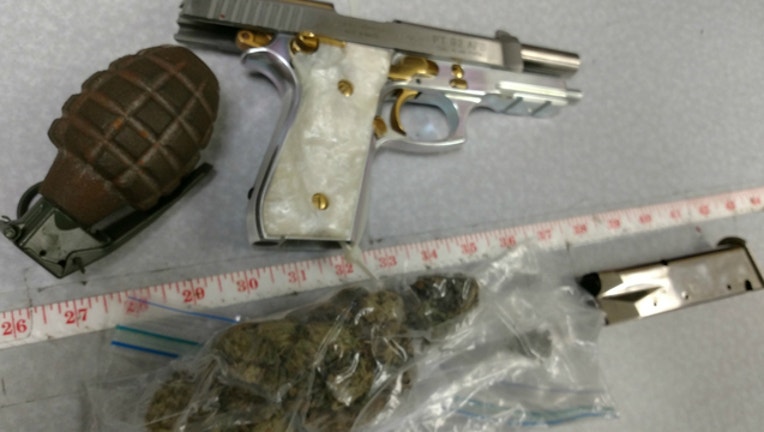 article
GAINESVILLE, Fla. (FOX 35 WOFL) - The Gainesville Police Department says that on January 5th, two officers observed a white Pontiac Sunfire driving through the Ridgeview neighborhood well under the speed limit several times.
The officers say they observed multiple traffic infractions and conducted a traffic stop. Both officers immediately detected the odor of fresh cannabis coming from within the vehicle. 
The driver, identified as 33-year-old Alica Mann, was reportedly currently on felony probation. The rear passenger was identified as 62-year-old Jeffrey Summerlin. Both Mann and Summerlin stated that they did not know why the vehicle smelled of fresh cannabis. 
The officers say that they then searched Summerlin and discovered a 9mm Taurus handgun. When asked if he had anything else, he stated "a grenade." However, due to the officer's training, he was able to detect that it was an "inert WWII Pineapple grenade."
The officers also said that they also performed a search of their vehicle, where they discovered a mason jar containing 21.6 grams of cannabis located on to pof Mann's clothes.
The two were charged with Possession of a Concealed Firearm and Possession of more than 20 grams of cannabis.