Tebow CURE Hospital corrects boy's leg deformity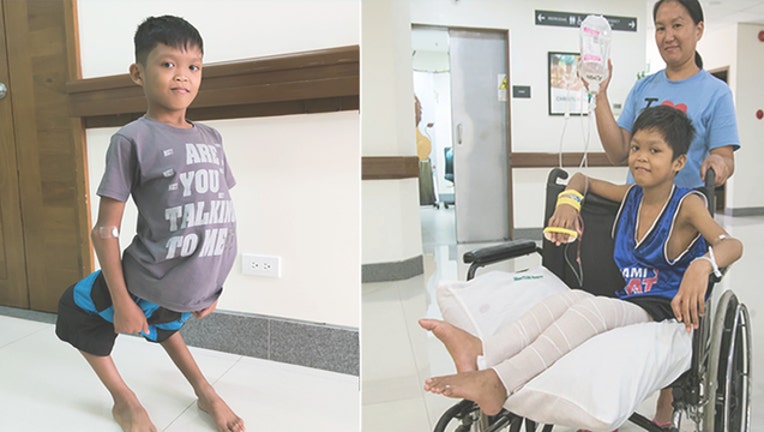 article
JACKSONVILLE, Fla. (WOFL FOX 35) - An 11-year-old boy from the Philippines has undergone life-changing surgery to correct a congenital leg deformity. 
The Tim Tebow Foundation partnered with CURE International to open the Tebow CURE Hospital in Davao City, Philippines, in 2014.  Since then, the hospital has provided more than 2,139 life-changing surgeries for Filipino children who could not otherwise afford care, according to the foundation.
Aldrin is one of those children.  He was born with a leg deformity that prohibited him from standing for longer than 10 minutes without experiencing pain and that made it difficult to walk long distances. He also endured harsh bullying from peers at his school, the foundation says.
Doctors at the Tebow CURE Hospital came up with a plan for corrective surgery, and after four hours in the operating room, Aldrin's legs were straightened. 
"Every day, lives are being forever changed at the Tebow CURE Hospital and I'm so thankful for that," said Tim Tebow.
Dr. Tim Mead, who was the Medical Director at the Tebow CURE Hospital at the time of the complex operation, explains how it was done here.
To read more about the Tim Tebow Foundation or to donate, visit www.timtebowfoundation.org.
Information provided by the Tim Tebow Foundation.