Three juveniles arrested after robbing Ocala Steak N Shake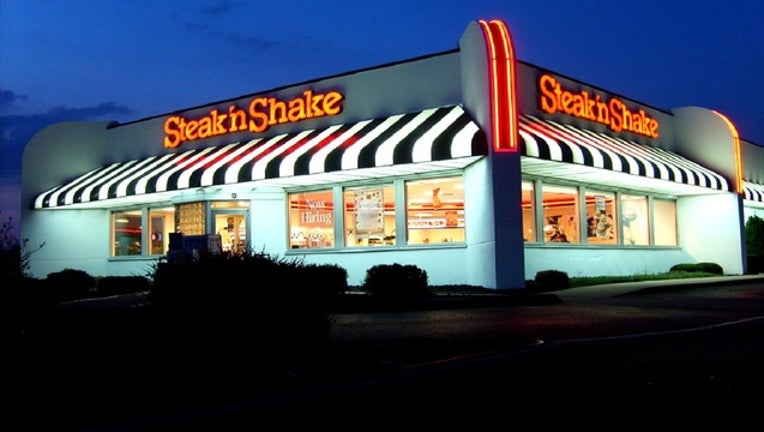 article
OCALA, Fla. (FOX 35 WOFL) - Three juveniles have been arrested after robbing an Ocala Steak N Shake. 
On Tuesday, the Ocala Police Department (OPD) says that they received a 911 call about an armed robbery at Steak N Shake located on SW College Rd.
Officers say that there were two male suspects who entered the restaurant wearing bandanas to cover their face. The suspects held the restaurant manager at gunpoint and demanded cash. After receiving the money, they fled the scene in a silver Toyota Prius that a third suspect was driving. 
The report states that OPD officers soon located the suspect vehicle and attempted to conduct a traffic stop but the vehicle fled, leading them on a pursuit.  Units pursued the vehicle until the suspects crashed at SW 5th St and SW 15th Ave.
Officers reportedly removed and detained the suspects, transporting two to a local hospital for treatment and one to the OPD for questioning. Officers say that the vehicle involved had been reported stolen from Apopka on July 9th.
Detectives say they were able to review surveillance footage from Steak N Shake, which confirmed that the clothing worn by two of the juveniles matched the clothing worn during the robbery. Officers at the scene of the crash were able to identify the third suspect as the driver of the vehicle.
Officers say they also located a handgun in a backpack that belonged to one of the suspects. The manager was able to identify the handgun as the weapon used during the robbery.
All three suspects have been arrested and transported to the Ocala Juvenile Detention Center. Two of the suspects were charged with robbery with a firearm and the third suspect was charged with robbery with a firearm and auto theft.