Scattered showers possible overnight as storms return Wednesday afternoon
ORLANDO, Fla. - Tonight's low: 68 degrees | Tomorrow's high: 84 degrees 
Main weather concerns: Seabreeze storms and a front draped across Florida are bringing an increase in clouds and rain that will keep temperatures below average. Storms with occasional heavy downpours and lightning are possible into the evening hours across Central Florida with the bulk of the severe weather west of Orlando. 
Orlando and Central Florida will see the trend for the afternoon and early evening thunderstorms continuing through Friday. Conditions could favor a Potential Subtropical Low forming off Florida's Atlantic Coast, with the most significant impacts coming from rain and rough surf. Wednesday is another FOX 35 Storm Alert Day.
BEACHES: Stay weather aware if you are heading to the beach today. It will be a dry start to the day, but after 1 p.m., there is a chance for showers, with isolated strong to severe storms after 3pm. Heavy rain is likely with frequent cloud-to-ground lightning. Any storms will clear out of the area by 8/9 p.m. There is a moderate risk for rip currents and the surf height is around 2 feet.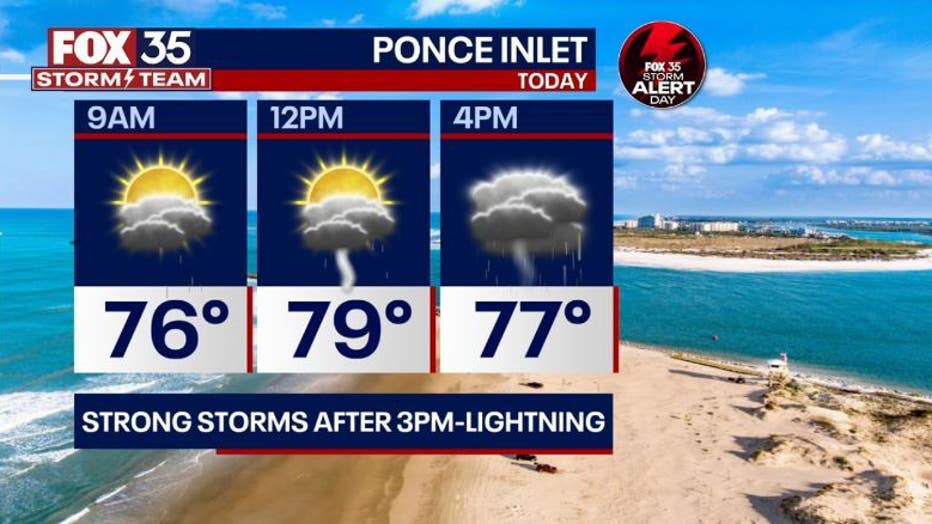 THEME PARKS: Another humid day at the theme parks. After 2 p.m. scattered storms could pop-off with coverage at 70%. Heavy rain and lightning will be likely in the stronger storms with the chance for gusty winds.  Keep an eye on the sky and when you hear thunder roar, head indoors.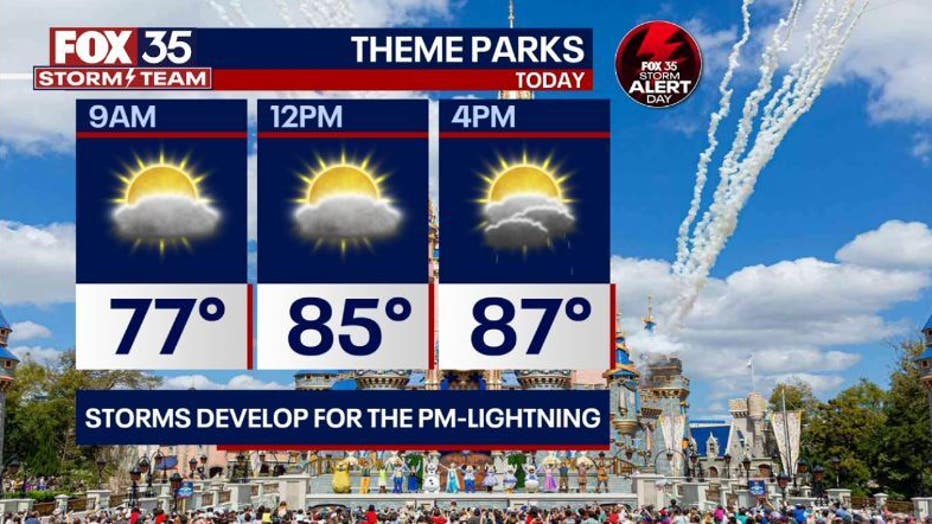 OUTLOOK: A weak front will sag south over Florida bringing the chance for rain totals ranging from 2-4" through mid-week. Keep an eye out for localized flooding as the week goes on! Daily storm chances will continue all week with highs in the 80s.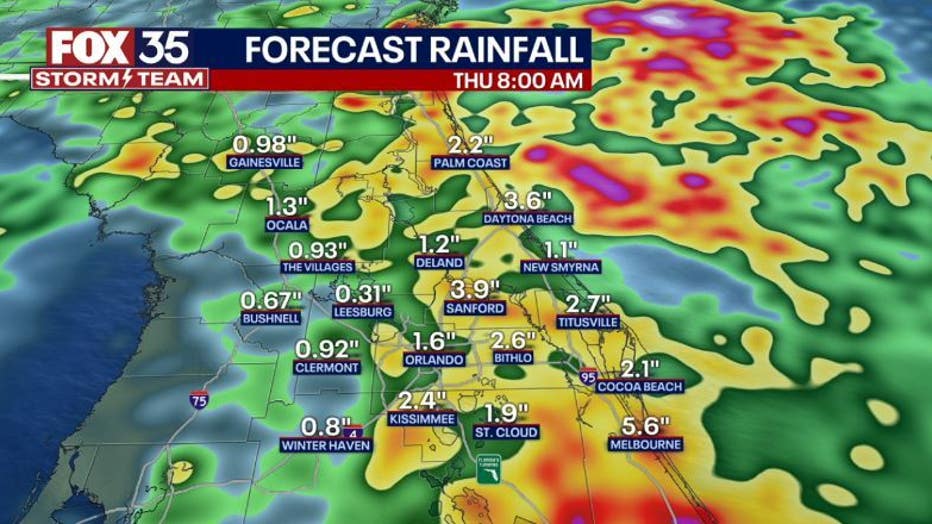 Forecast models are also trying to develop an area of low pressure near the Central Florida coastline by late week, then moving this feature into the Carolinas by the Holiday weekend. If this situation actually comes to fruition, the low could serve to scour out our local moisture. This would bring drier, sunny weather into Central Florida for the Memorial Holiday weekend.  Stay tuned and depend on the FOX 35 Storm team!