1 arrested for bringing gun into Tampa International's Airside F, prompts evacuation of terminal: Officials
TAMPA, Fla. - A passenger was arrested at Tampa International Airport after being caught with a gun in Airside F Friday evening, officials said. 
After the gun was found, TPA said TSA suspended screenings and movements of other passengers, and airport officers evacuated the terminal to conduct a "precautionary" security sweep. 
Several hundred passengers were in Airside F when it was evacuated, and all of them were sent back to the main terminal and eventually re-screened by TSA. 
Airport officials said there is no threat to safety, and operations have since resumed at Airside F. All other terminals at TPA were not impacted by the incident in Airside F and continued to operate as normal.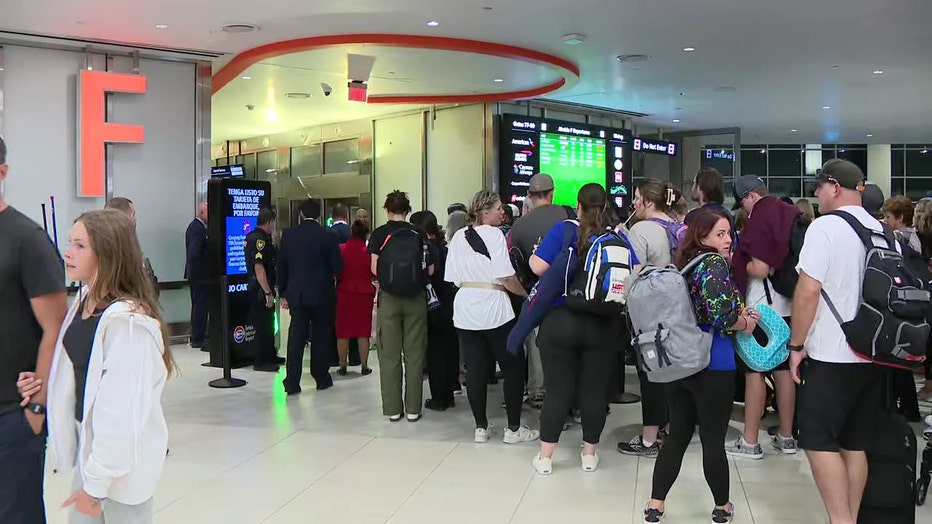 More than a dozen arriving and departing flights were impacted by the incident, and travelers are urged to check their flight status with their airline. No flights were canceled because of the incident. 
The airport said the passenger was departing the Tampa Bay area when the gun was found in their belongings through TSA's X-Ray machine. 
The passenger involved, who has not been identified by police, has been arrested on possession of a firearm and tampering with evidence charges. The incident remains under investigation, according to TPA officials.