Tropical Storm Grace expected to weaken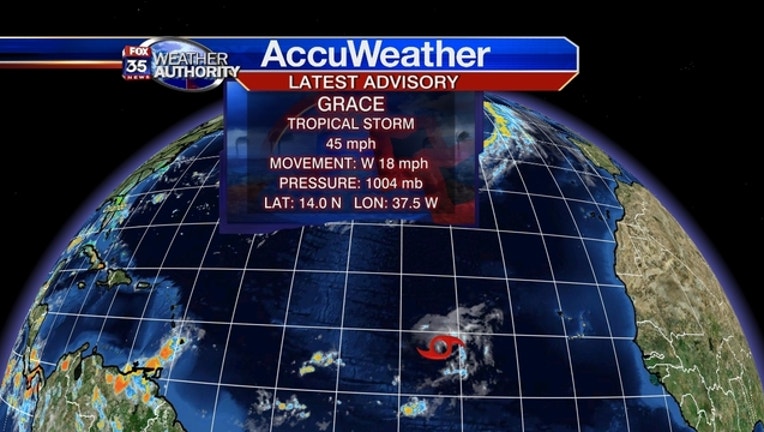 article
Tropical Storm Grace is expected to weaken to a tropical depression in the next couple of days.

The storm's maximum sustained winds Monday are near 45 mph (75 kph). The U.S. National Hurricane Center says Grace is centered about 910 miles (1,465 kilometers) west of the Cape Verde Islands and is moving west near 18 mph (30 kph).
"Grace looked healthy and formed quickly, but now it is looking feeble and sitting out in the middle part of the Atlantic Ocean," said FOX 35 Meteorologist Glenn Richards.  "The latest track would normally go out to five days. This one is going out to Thursday. Why? Because by Thursday, it will be dead due to the wind sheer."

Meanwhile in the eastern Pacific, Hurricane Linda had maximum sustained winds near 105 mph (165 kph) with additional some strengthening expected. But weakening is expected to begin Tuesday.
TRACK THE STORM:  www.OrlandoHurricane.com

The hurricane is centered about 365 miles (590 kilometers) south-southwest of the southern tip of Mexico's Baja California peninsula and is moving northwest near 12 mph (19 kph).