Tropical Storm Nicole: How to check Florida power outages
LAKE MARY, Fla. - More than 70,000 power outages were reported on Thursday as Nicole made landfall in Florida as a hurricane. Nicole has now weakened to a tropical storm.
Here is how to check the status of power outages with the various electric companies around Central Florida.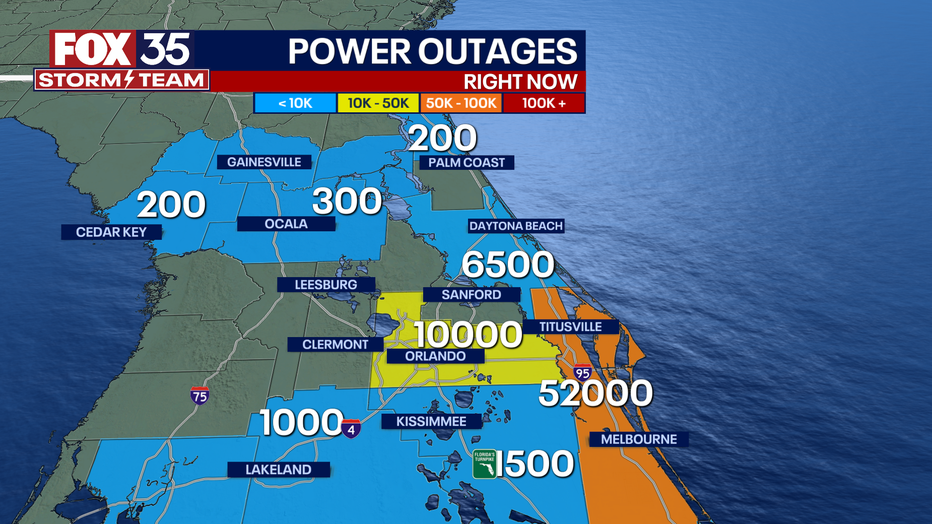 Florida Power & Light Company
Duke Energy
Orlando Utilities Commission
MORE STORM HEADLINES:
Kissimmee Utility Authority
Tampa Electric Company
SECO Energy
New Smyrna Beach Utilities
City of Leesburg