Tropical wave to bring Florida heavy rain, lightning as it continues moving north
ORLANDO, Fla. - The FOX 35 Storm Team is watching a weak tropical wave that will move into northern Florida and the southern states Friday.
This means moisture and overall rain chances remain high. Coverage stands at 60% for inland areas, and 50% along the coast. Much of the rain will develop after 3 pm but, don't rule out anything before that. 
Heavy rain and lightning will be the "issues" today. Highs are in the 80s along the beaches, closer to 92 inland away from the beachfront. A little extra sunshine compared to Thursday will also show face.
Orlando Weather Forecast
Tonight's low: 76 degrees | Tomorrow's high: 92 degrees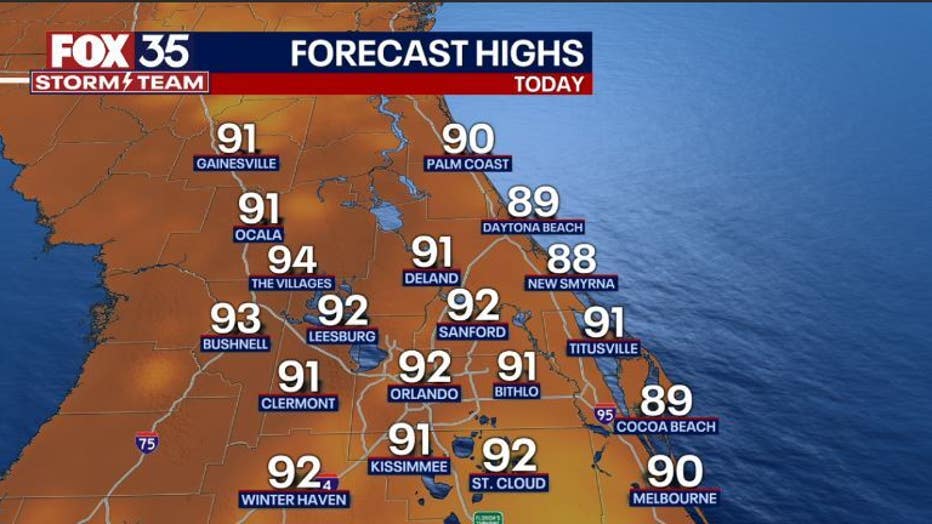 BEACHES: Rip current risk remains moderate through the rest of the week. Highs seaside hit near 88 today, with rain chances for both the a.m. and p.m. as showers blow in off the ocean range as scattered storms develop this afternoon. Surf remains small, in the 1-2' range.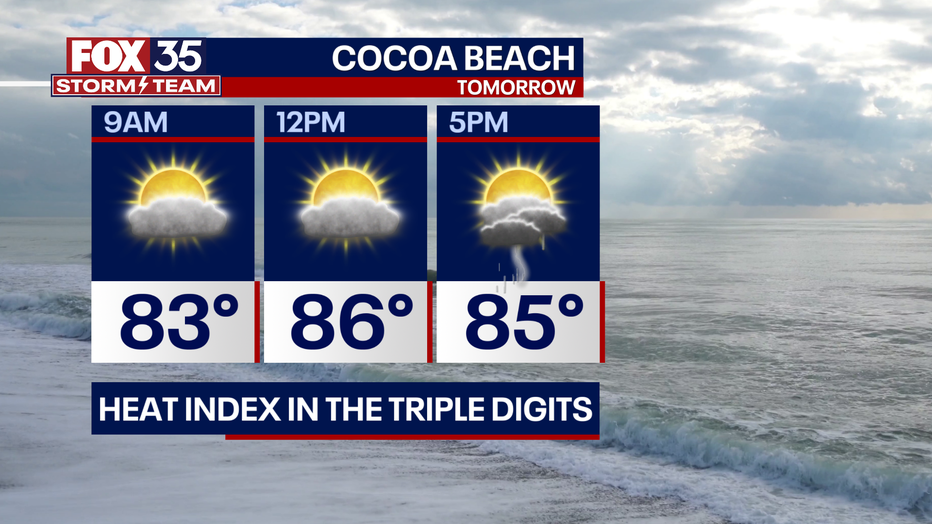 Surf increases a bit this weekend putting most breaks back to ridable, just play the tides. High tide is around 4:30 p.m., low tide settles in around 10 a.m.
THEME PARKS: Hot temps and lots of humidity at the attractions today. Showers and storms appear likely by mid-afternoon (60% coverage) and should continue through late afternoon. Highs will reach the low 90s before the rain arrives, then cooler with temperatures in the 80s under cloudier conditions the rest of the day. Heavy rain and lightning are both likely.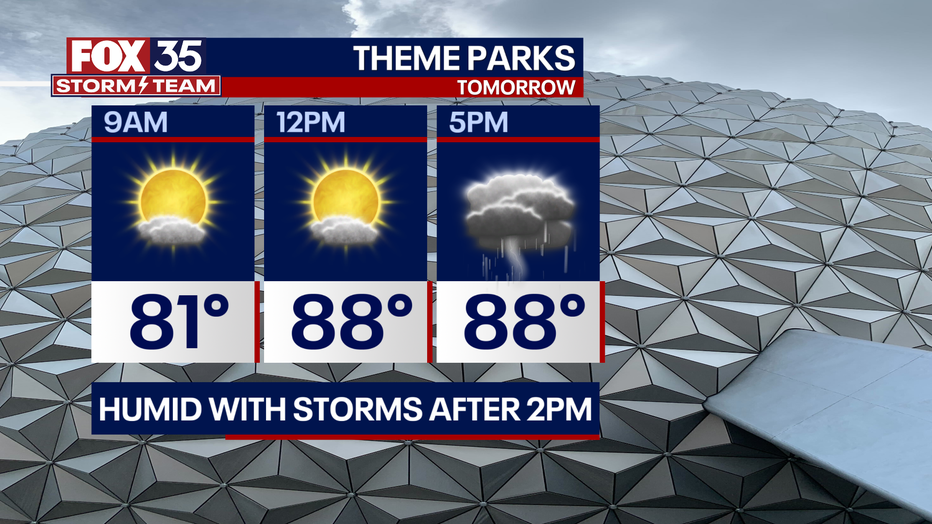 OUTLOOK: Tropical wave will continue moving North across Florida today. This will keep moisture levels a bit elevated through the weekend. Rain chances remain at the 60% mark through Sunday, with mostly p.m. rain opportunities/highest coverage. Highs remain hot and humid in the 90s, with lows in the 70s. Weekend sunshine is expected before the rise in rain chances.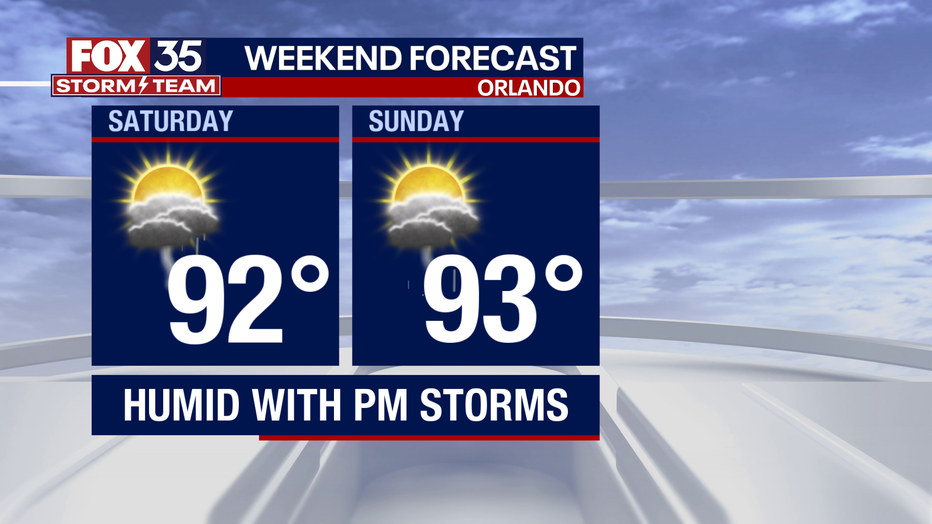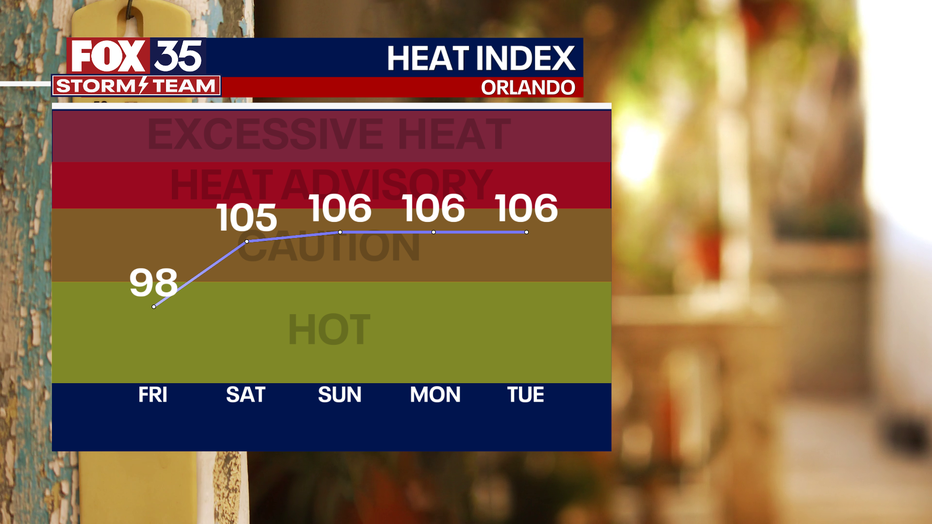 TRACKING THE TROPICS: The FOX 35 Storm Team is monitoring a distant, Eastern Atlantic tropical wave.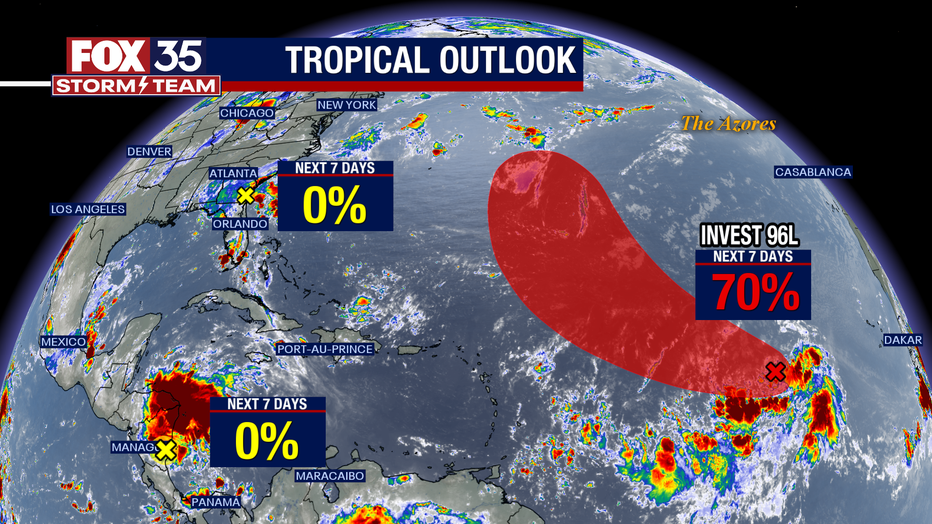 This feature now has a 70% chance of development over the next 7 days. The team will continue tracking, keeping you updated along the way. The remainder of the tropics remains quiet for now.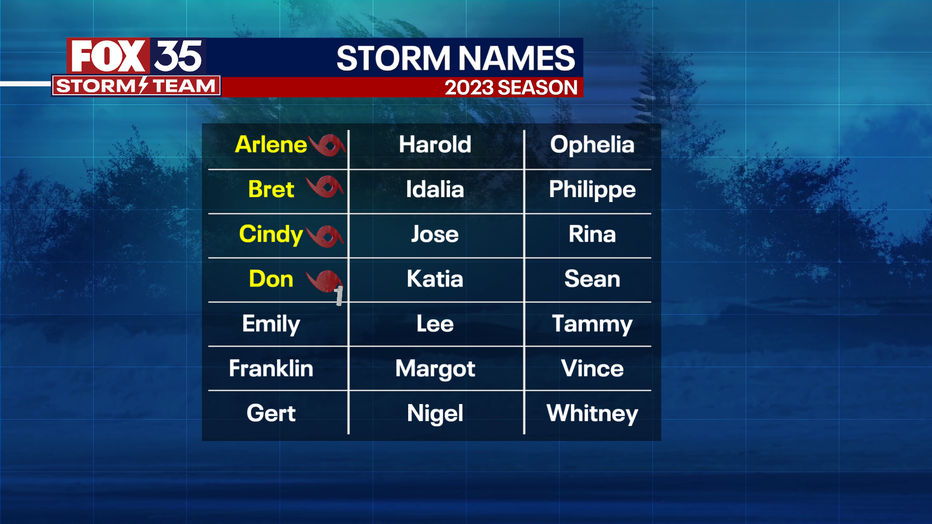 The next storm system to be named will be Emily.