UCF President offers his resignation amid improper spending of funds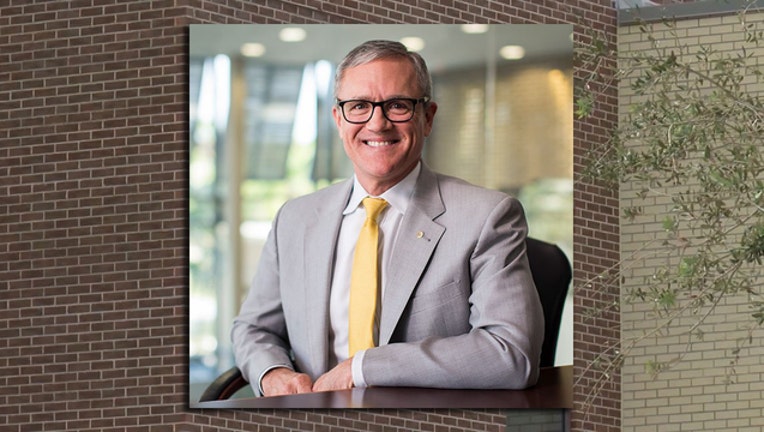 article
ORLANDO, Fla. (FOX 35 WOFL) - The University of Central Florida (UCF) President has offered his resignation to the UCF Board of Trustees. 
The UCF President, Dale Whittaker, tweeted a letter on Tuesday afternoon, stating that he is offering his resignation with "the conviction that I have always acted with integrity and honesty."
Improper spending at the school was revealed earlier this month. The university previously stated that the newly-build Trevor Colbourn Hall was "created with themes of collaboration, flexibility, sustainability and beauty in mind." State lawmakers, however, argued that it was built with nearly $40 million that was never meant for putting new buildings on campus. 
Following this discovery, lawmakers toyed with the idea of punishing UCF because of the scandal. They considered plucking the school's state-funded building projects or even shutting it down. UCF students agreed that there should be consequences.
The next day, the former chairman of UCF resigned from the school's Board of Trustees. 
Whittaker addressed the issues surrounding Trevor Colbourn Hall, stating that he knows that the right thing to do is to "find the problems. Fix them. And, in all things, tell the truth." He expanded on this by stating that "aggressive and far-reaching changes" have been made to fix the problems revealed by Trevor Colbourn Hall.
"We have instituted the most comprehensive reorganization of personnel, policies and controls in UCF history. I've engaged nationally respected, outside experts to advise us about best practices in financial reporting and accountability. UCF is pointed in the right direction," Whittaker stated.
Despite this, he stated in the letter that he believes that " it has been made clear to me that for UCF to succeed with our state leaders in the future, new leadership is required." He adds that he is offering his resignation so that the relationship between "UCF and the Legislature can be renewed. A healthy relationship is necessary for the university to serve our more than 68,000 students in one of the fastest-growing, most diverse regions in the United States."
Whittaker ended his letter with a thankful tone, stating that "to each of you, thank you for welcoming Mary and me into a university community so committed to its students. For UCF and Knight Nation, the sky's the limit."