UF student among those injured in Las Vegas shooting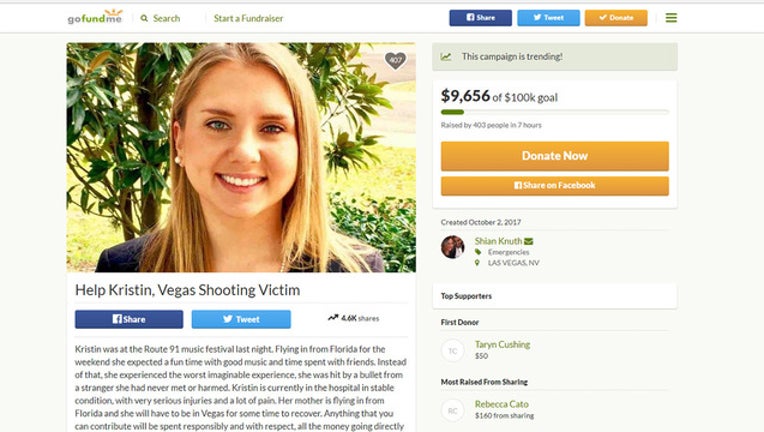 article
GAINESVILLE, Fla. (WOGX FOX 51) - Some of the names and faces of the victims in the Las Vegas massacre are slowly coming to light.  Among the dead are: Sonny Melton, a nurse from Tennessee; Jason McIldoon, a visitor from Canada; and Adrian Murfitt, who went to the concert with a friend.
We also have learned that a student at the University of Florida is one of the hundreds of people injured in the attack.  A  Go Fund Me account for Kristin Babik has been set up.  She is recovering from a collapsed lung and broken ribs.
"Flying in from Florida for the weekend she expected a fun time with good music and time spent with friends. Instead of that, she experienced the worst imaginable experience, she was hit by a bullet from a stranger she had never met or harmed," read a post on her Go Fund Me page.  
Friends say she is hospitalized with serious injuries but in stable condition.