Unusually early Tropical Storm Arlene forms in Atlantic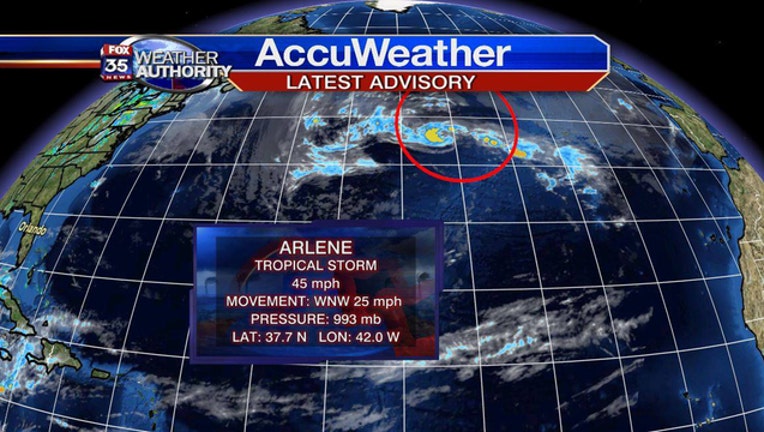 article
LAKE MARY, Fla. (WOFL FOX 35) - The first tropical storm of the 2017 Atlantic hurricane season has formed.   Late Thursday afternoon, Tropical Storm Arlene was situated over the North Atlantic and had sustained winds of 45 mph. Its movement was west-northwest at 25 mph.
Tropical storm formation over the Atlantic basin is very rare during the months of January, February, March and April.  Prior to Arlene, there had been only one tropical storm on record during April from 1851 to 2016, according to the Atlantic Oceanographic and Meteorological Laboratory.
"An area of showers and thunderstorms spinning about 700 miles southwest of the Azores was beginning to take on some tropical characteristics this week," according to AccuWeather Hurricane Expert Dan Kottlowski.
This system will not be a threat to land but will continue to cause rough seas over the middle of the Atlantic.   The Atlantic hurricane season does not officially begin until June 1 and extends through Nov. 30.