Body found in submerged car ID'd as missing Volusia County teacher who disappeared in 2020: Deputies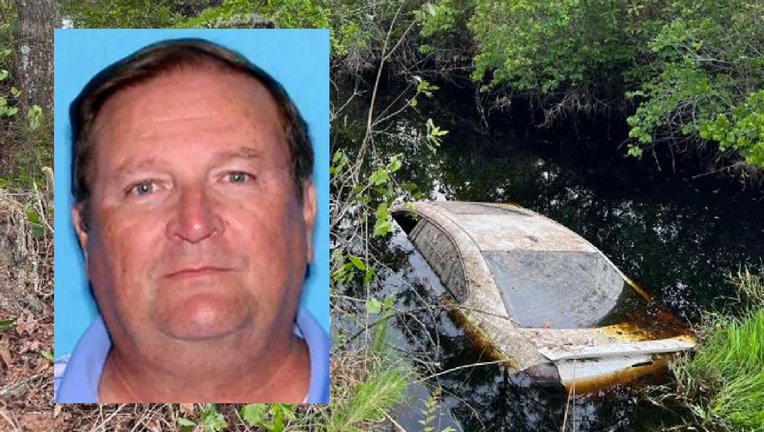 article
PORT ORANGE, Fla. - The body of a deceased man found inside a submerged car over the weekend has been identified as missing Florida teacher Robert Heikka, according to Volusia County deputies. 
Dive teams with area law enforcement agencies and two non-profit organizations said they found Heikka's car in a canal, in the area of 4290 Pioneer Trail between State Roads 44 and 415.  It was not far from the area of State Road 44 and Interstate 4, where Heikka's cell phone last pinged in October 2020.  The water level in the canal recently dropped significantly, the sheriff's office said.
Heikka, 70, taught digital information technology at Creekside Middle School and had been missing since October 25, 2020. He had been with the school for nearly two decades and was set to retire within a few months of his disappearance, according to school officials.
In an interview with FOX 35 News in November 2020, Creekside Middle School Principal John Cash described Heikka as being a "kind person" with a "kind soul." 
When Heikka didn't show up to work on the morning of October 26, 2022, Cash said he went to Heikka's house to check on him. "We know that he lived alone, so we weren't sure what happened. It was unusual for him not to come to work, so of course, your mind goes to the worst case," Cash told us.
The nonprofit Sunshine State Sonar Search Team, based out of St. Petersburg, Florida, had previously assisted the Port Orange Police Department in their search for Heikka. On the two-year anniversary of Heikka's disappearance, Sunshine State Sonar once again teamed up with Port Orange police detectives, the Volusia County Sheriff's Office, and another organization, Recon Dive Recovery, according to a social media post by Sunshine State Sonar.  They devised a plan to search bodies of water near Heikka's home in the Waters Edge subdivision and other locations near where Heikka's cell phone last pinged.
"During a ground search conducted in November of 2022 on Pioneer Trail, we discovered a small canal in the woods. This tiny body of water was setback 75 feet from the road and was covered by trees and thick brush," the post read. "At the time of the search, we had no sonar equipment and the canal looked extremely unlikely considering the surroundings and size of it."
Sunshine State Sonar and Recon Dive Recovery teams said they returned to the body of water five months later for a second look. 
"We discovered the water levels had dropped 50% in this area since our last search. Using a special piece of sonar equipment, we checked the depths of this tiny canal. Realizing the canal was only 4 feet deep we made a visual inspection from end to end. That is when we discovered Robert's vehicle at the far end sitting upright with the roof partially exposed," the post continued.
Heikka's body was located inside his submerged 2012 white Chevrolet Impala on Saturday and taken to the Volusia County Medical Examiner's Office for positive identification.