'Very joyous on the golf course': Lake Mary's Callie Anderson has a winning attitude
ORLANDO, Fla. - Lake Mary High School freshman Callie Anderson has been around golf since she was very young.
"I feel happy when I make a par," said Callie. "It's like a hole in one.
Anderson was introduced to the game by her mom and dad who are both involved in the sport. Mom Cheryl is one of the best teaching pros in the country – based out of Lake Mary's Mike Bender Golf Academy – and she's also played in some of the biggest tournaments in the country.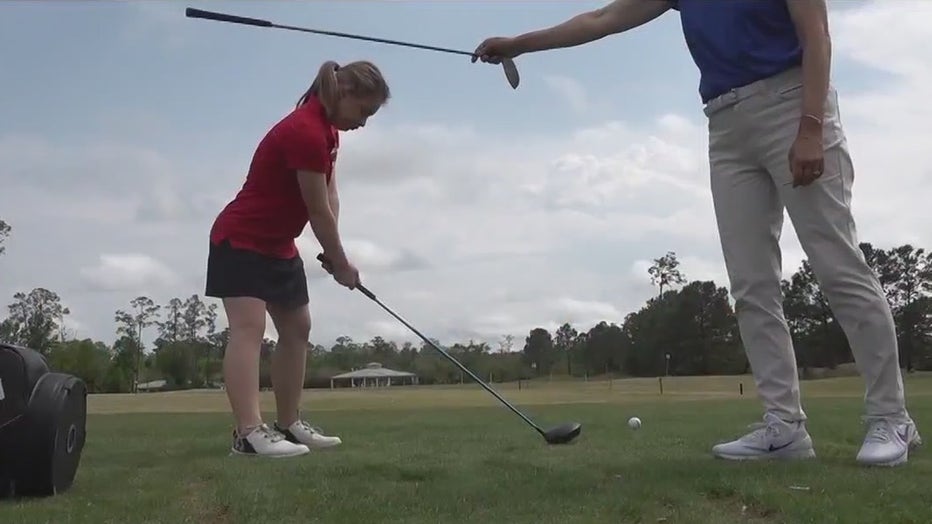 "Playing golf with Callie is a lot of fun," said Cheryl. "We play for a lot of ice cream. And it's just fun to see her develop. She has ups and downs on the golf course like all of us. And she doesn't get bummed out about the downs. She's always fun. She loves running down the fairway, and she just is very joyous on the golf course."
And Callie has brought that joy to the Lake Mary High School girl's golf team, where she's the first person with Down syndrome to play on the state championship squad.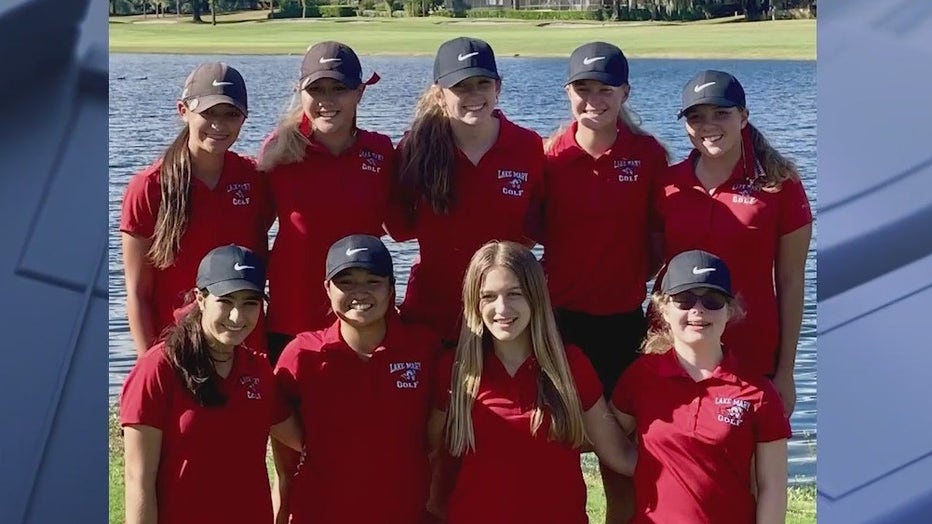 Lake Mary High School girl's golf team.
"It's actually very exciting, because we scream, 'Go Rams!'" said Callie.
"Her energy, her enthusiasm, you know everyone has those days where you just you know we try to practice, but they've got other things on their mind, they're high school kids," said head coach Dennis Burchill. "They've got a lot going on. And then when we get here and then Callie shows up, and we're all together, I believe that they feed off that energy. I believe that that's what she can bring to just about anything that she does."
When it comes to playing and competing on the team at Lake Mary, not only does Callie get a lot out of it, but her teammates do too.
"I think that she brings something that they don't always get exposed to," said Coach Burchill. "So now they're even more aware of maybe their blessings. She brings this kind of energy, like 'Let's just go play golf! Let's try to get better and enjoy each other!"
"They had room for her to play on the team, and it's been nothing but positive," said Cheryl Anderson "We're really grateful for all the teammates, they've made her feel very welcome, and coach Dennis and his wife Barbie have been phenomenal."
Coach Burchill hopes to have Callie on the team for the rest of her high school career.  Cheryl hopes Callie continues to play golf for a lifetime.
"I want Callie to have a very normal life," said Cheryl. "Have friends to play golf with forever. My husband and I have seen the great things that come out of golf. And we just want her to enjoy what we've enjoyed."