Video appears to show violent beating of student at New Smyrna Beach Middle School in Florida
NEW SMYRNA BEACH, Fla. - A girl was arrested last week at a Florida middle school following what appears to be a brutal and violent fight with another student.
Video of the alleged fight, which happened last week at New Smyrna Beach Middle School, has begun to circulate on social media, and prompted at least one parent to speak out, saying something needs to be done about the alleged number of fights on campus.
The video, which FOX 35 has viewed, appears to show a student pulling another student to the ground by her hair and then proceeds to punch her, stomp on her head, and kick her in the back.
New Smyrna Beach Police confirmed to FOX 35 that one girl was arrested and charges were filed. However, because it is an active investigation and involves children, they were unable to release additional information about the case.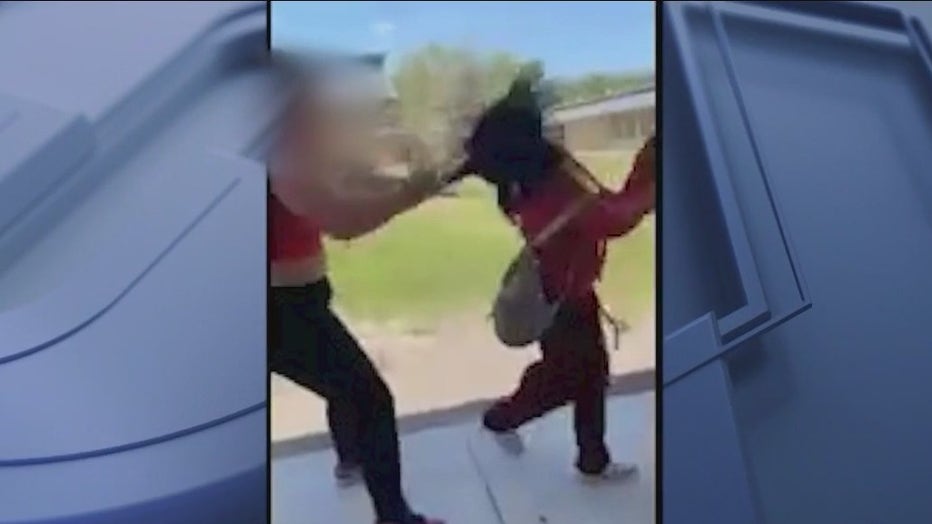 "Any parent that would even be a half-decent parent would be nauseated by the sight of that," said one New Smyrna Beach parent, who did not want to use their name. That parent alleged fights at New Smyrna Beach Middle School happen daily and that the situation is out of control.
"It's terrifying knowing that, you know, just how out of hand it's getting," the parent said. "And it's like, man, something's got to be done. I don't know the answer, I don't know what needs to be done, but definitely something."
In an emailed statement to FOX 35 on Tuesday, a spokesperson for Volusia County Schools said school administrators followed safety measures while responding to the fight, and that it was working with law enforcement to investigation the incident.
"The safety and security of students and staff continues to be the top priority of Volusia County Schools. Physical altercations and inappropriate behaviors of any kind are not tolerated, and responsible students are disciplined to the full extent of the Code of Student Conduct," read the district's statement.
"As VCS continues to promote safety measures, we also encourage parents to foster positive behaviors and attitudes in their students to help ensure the safety of all."