Memorial Day 'exceptionally busy' for Volusia County Beach Safety with 237 ocean rescues
DAYTONA BEACH, Fla. - The waves were high in Daytona Beach over the weekend as Volusia County Beach Patrol flew the red flag, warning about rough surf. 
According to officials, Memorial Day was "exceptionally busy" as 237 people were pulled from the ocean, bringing the holiday weekend total rescues to 299. 
"The rip currents continue to be extremely strong, and we anticipate this to continue," explained Deputy Chief of Operations Aaron Jenkins with Volusia County Beach Safety.  "The large surf on Saturday was the catalyst for today's rip currents, as the surf calmed, and became inviting."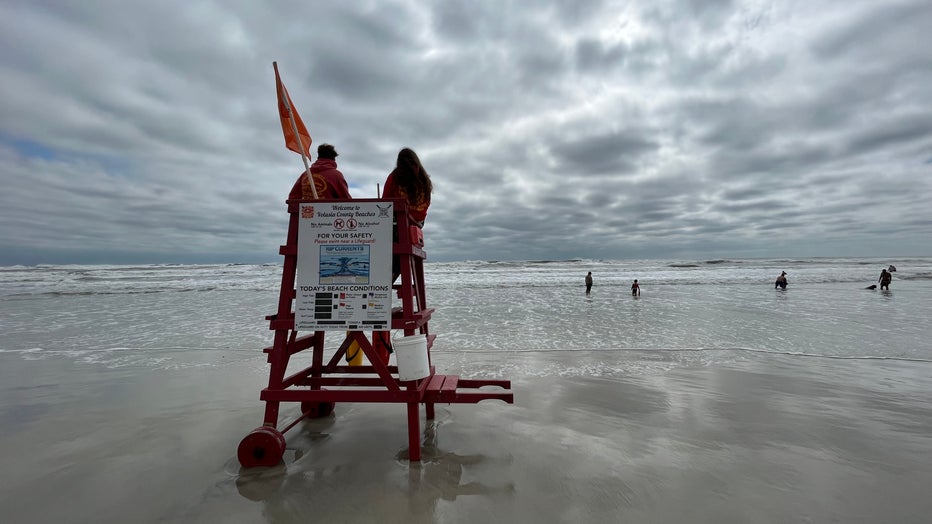 While Beach Patrol had their eyes on the sand, Volusia County law enforcement was out on the streets. The Volusia County Sheriff's Office had designated the beachside of Daytona Beach and Ormond Beach "Special Event Zones," where there would be stepped-up law enforcement presence and all fines would be doubled. This was in response to an unsanctioned event called "Orlando Invades Daytona," which had been canceled. It was set for Memorial Day Weekend, and the sheriff's office said they were ready for any troublemakers who showed up anyway. 
"If you're here to have a good time, the Special Event Zone doesn't affect you," assured Volusia County Sheriff Mike Chitwood, "if you want to come here and act a fool and do burnouts and do crazy stuff. You're going to walk out of here with hundreds if not thousands of dollars worth of tickets."
High tide caused some beach closures late Monday afternoon but is expected to be less of an issue moving into next weekend. 
"To add, there has been a record number of turtle nests thus far in the season," Jenkins added. "This could also delay beach openings in some areas."