Warning about presence of toxic worms in Florida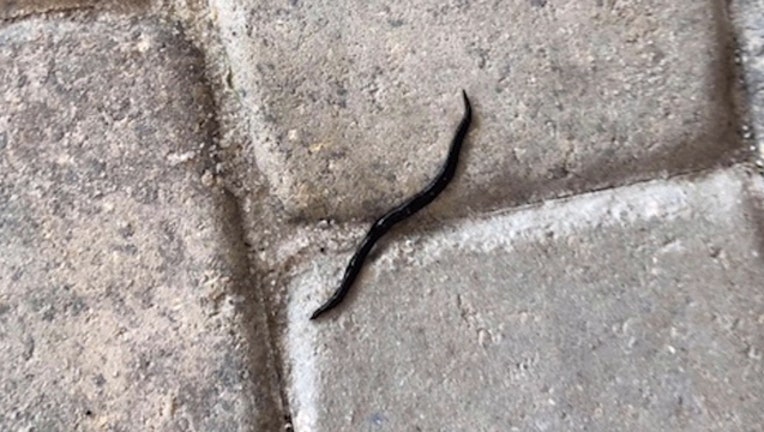 article
ORLANDO, Fla. (WOFL FOX 35) - A slimy, shiny stranger, with pointy ends has been worming it's way into lanais in Central Florida homes.  Now, some parents in Avalon Park are warning others to keep them away from children and pets.
"They're called New Guinea flatworms," explains resident Sepna Gandhi-Rao.
Florida Fish and Wildlife officials confirm they have received reports about the flatworms over the past few days. They say they are a non-native invasive species form the South Pacific, which could cause a threat to Florida's native wildlife -- especially the Florida tree snail.
"It makes me a little nervous, just because I have children and pets and the last thing I want is something to happen to them. They're highly allergic to stings and things like that," says parent Erica Rodriquez.
While FWC says the flatworms don't pose a strong threat to people. We talked to a biologist that says the flatworm could cause a potent neuro toxin, so it shouldn't be ingested. "They did say they can produce a toxin that is highly allergic to some. So this could be potentially very dangerous for them if they had contact."
FWC recommends pouring boiling water onto the worm to kill it.  If you handle one, make sure to wear gloves and avoid touching your face, especially your mouth. The worms are said to have the potential to carry a parasite found in rodents.