WATCH: Florida woman throws puppies into bushes, leaving them abandoned in shelter parking lot
MARION COUNTY - A Marion County woman was arrested after she was caught on camera throwing eight-week-old puppies into bushes outside an animal shelter, deputies said. 
Geneva Honor, 35, is facing several charges of animal cruelty after deputies discovered she threw seven puppies from the trunk of her car into nearby bushes. 
The video shows Honor driving up to bushes, getting out of her red car, and opening the trunk. One by one the video appears to show Honor throwing the puppies a couple of feet into the bushes. 
Honor then closes the trunk and drives away from the puppies, leaving them in the bushes. 
When deputies asked Honor why she didn't take the puppies inside the shelter she replied, "she did not know what she was supposed to do." She said she was tired of the puppies coming into her yard, "pissing and [expletive]" stating that she wanted them gone. She said the puppies reportedly belonged to her cousin, according to an arrest affidavit. 
Honor reportedly told deputies that "she should have just shot them [the puppies] and been done."
When deputies contacted Honor's cousin who owns the dogs, he said he was planning on taking them to the Humane Society when they were old enough.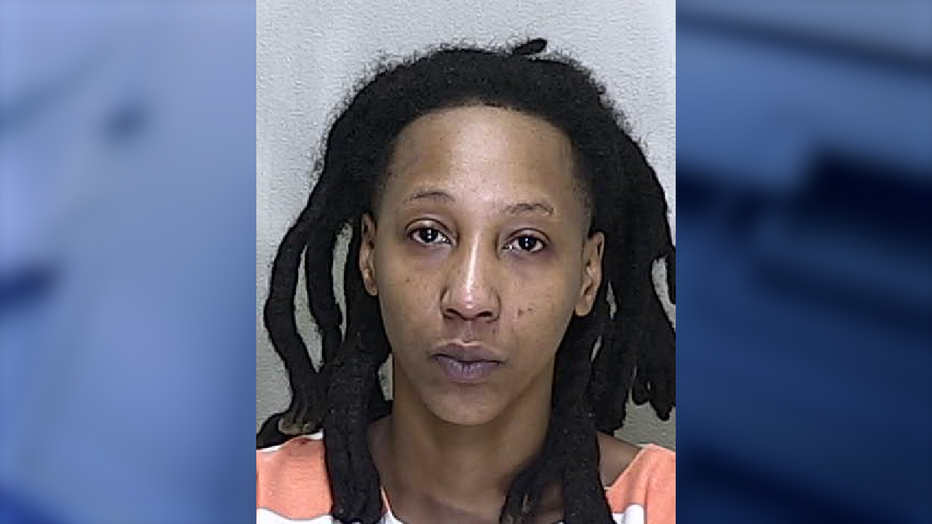 Credit: Marion County Jail
Back in 2019, two women were arrested several months apart, accused of tossing a dog over the fence at the Lake County Animal Shelter. 
"There would be no reason for someone to just toss them out of a car or put them on a property that way," Stephen Bardy, executive director at the Pet Alliance of Greater Orlando, told FOX 35 News. 
Shelters have systems in place, he said, to help people surrender animals without having to turn to drastic measures. 
"Fortunately, we don't get a lot of people just randomly at night or weekends dropping off animals or tossing them from their car. That, I think, is more of an extreme example," Bardy added. 
Honor bonded out of jail a day after her arrest, according to online records. She's facing 14 charges for cruelty to an animal and abandoning an animal. Her next court hearing is in March. 
A spokesperson with the animal shelter says the staff is taking care of the puppies and hopes to put them up for adoption in a few weeks.