Well-being check ends in man setting home on fire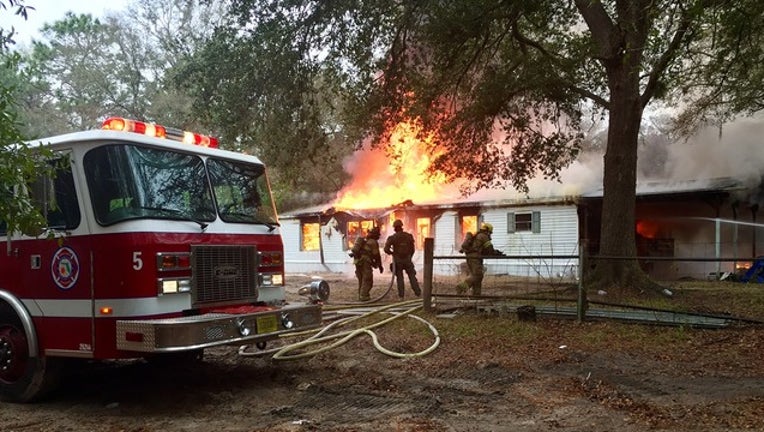 article
FLORIDA HIGHLANDS, Fla. (FOX 35 WOFL) - The Marion County Sheriff's Office (MCSO) says that on the morning of Sunday, February 4th, their deputies were called to a residence on SW 151st Place in the Florida Highlands in reference to a well-being check on a possible suicidal/ homicidal individual.
Upon arrival, they say that 49-year-old Paul Powell made statements that made them concerned for his well-being and the well-being of others. Powell also made statements about being armed. Deputies say they also learned that Powell had an outstanding warrant for Domestic Battery.
Powell reportedly refused to cooperate with law enforcement and would not exit his residence. The Ocala Police Department and the MCSO Crisis Negotiations Team responded to assist and communicate with Powell.
After hours of negotiation, deputies say that Powell ceased communication and law enforcement became concerned for his well-being. SWAT operators breached a window of the home and saw Powell setting a fire within one of the bedrooms. At this point, Powell exited the residence and was detained and secured by law enforcement.
The home became fully engulfed in flames and the fire was later extinguished by Marion County Fire Rescue.
Powell is reportedly being treated for injuries he received from the fire. Charges against him are pending.