What should you bring to a hurricane shelter?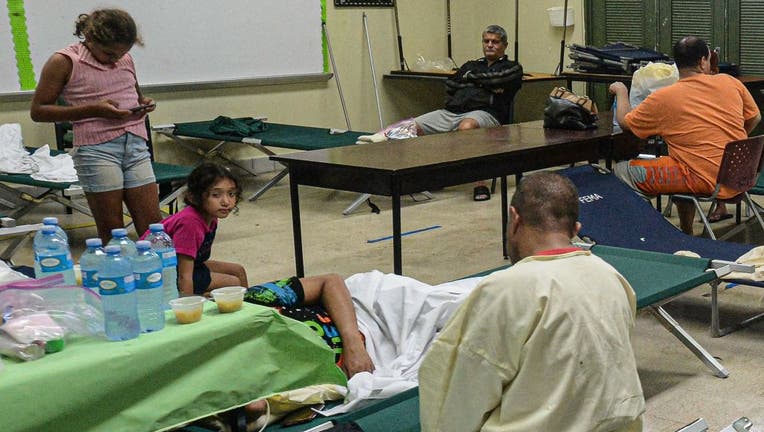 article
LAKE MARY, Fla. - The Atlantic Hurricane season runs from June 1 through Nov. 30.
In the last three years, four hurricanes have made landfall in Florida, including Hurricane Michael, which was the first hurricane to make landfall in the U.S. as a Category 5 since Hurricane Andrew in 1992. 
It is important for residents to know if they live in an evacuation zone, a low-lying, flood-prone area, a mobile home, or an unsafe structure during hurricane season. Take a look to see where your zone is at Know Your Zone Map. Floridians are also encouraged to have at least 7 days of supplies. These supplies include food, water, medicine, batteries, etc. Families and businesses are advised to be adequately stocked and prepared to face a hurricane season.
Storm surges and flooding are the greatest threat.  You may be required to leave your home for a shelter. Many shelters in Florida require completion of registration before entry. You are not allowed to bring weapons, alcohol, or illegal drugs to shelters and no smoking is allowed inside the shelters. No pets are allowed in the general population areas except service animals, and often a "lights out/quiet time" is enforced. Children must be attended to at all times. Parents are not allowed to leave the premises without them.
What should you bring to a hurricane shelter?
So what should you plan to bring to a shelter if you are required to evacuate and have nowhere to go?  A recommended list of items is posted below:
Drinking water in plastic containers (1 gallon per person per day for 14 days)
Flashlight, extra batteries.
Cellphone, with a battery-operated charger.
Radio with extra batteries.
Medicines with names and addresses of doctors, and name and address of nearest relatives.
Non-perishable food in cans or sealed containers (enough for 14 days), such as snacks, and special-diet foods.
Baby food and diapers.
Manual can opener, paper products, and utensils.
Pillows, blankets, cots sleeping bags.
Comfortable clothing (enough for 14 days).
Identification.
Photocopies of valuable documents.
Eyeglasses, hearing aids, dentures.
Toiletries, first-aid kit.
Cash.
Service animals.
Games, books, or playing cards.
Battery-powered radios.