Wild Florida airboat crash: 13 hurt after 2 airboats collide during tour
KENANSVILLE, Fla. - Thirteen people were injured in an airboat crash at Wild Florida Airboats and Gator Park on Monday, a spokesperson from the U.S. Coast Guard confirmed to FOX 35 News. 
There were 30 people onboard the airboat – 28 passengers and two operators, said a spokesperson for the Florida Fish and Wildlife Conservation Commission.
Officials said two people were transported via medevac to local hospitals after two airboats collided on Cypress Lake. The other passengers were transported to area hospitals for treatment. A spokesperson for Orlando Health said four people were taken to an Orlando Health facility in good condition and have been treated and released. The extent of their injuries is unknown at this time.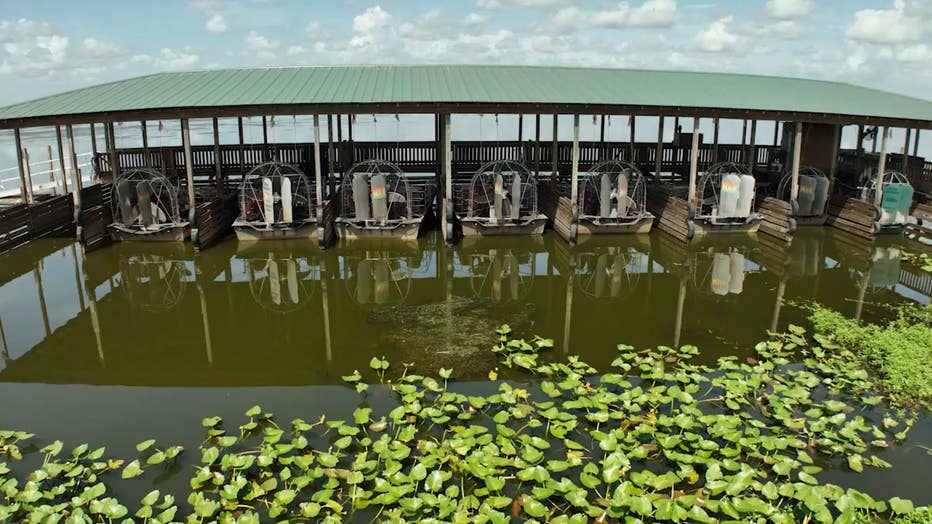 MORE: Wild Florida airboat crash caused several rib, shoulder injuries, 911 calls say
Wild Florida said in a statement sent to FOX 35 News:
"First, we would like to apologize to all visitors involved and pray for a speedy recovery for all injured parties. We are cooperating fully with the Florida Fish and Wildlife Conservation Commission, the U.S. Coast Guard, and other state and local authorities as they conduct an official investigation of the incident. We are also conducting our own internal investigation to determine the cause of the incident. Wild Florida prides itself on not just having U.S. Coast Guard-approved airboats but also hiring licensed Master Captains who elevate our safety protocols. We also want to extend our added gratitude to the many Wild Florida staff members and rescue teams from Osceola County EMS, St. Cloud Fire Rescue, and the Osceola County Sheriff's Department for their swift response. At this time, all airboat activities at Wild Florida are suspended until further notice."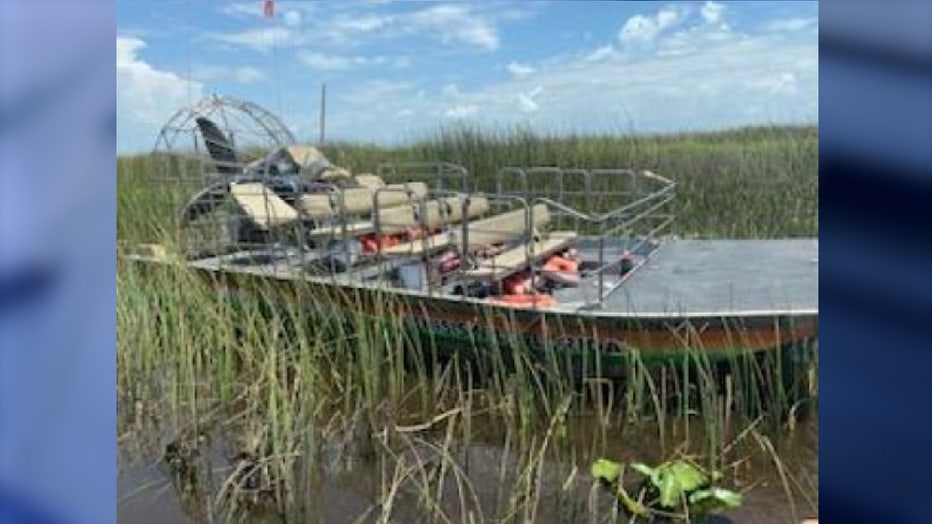 One of the airboats involved in the crash at Wild Florida on Monday. (Photo: U.S. Coast Guard Southeast/Twitter)
The Coast Guard was notified at around 12:30 p.m. The Osceola Fire Department, Osceola County Sheriff's Office and Saint Cloud Fire Rescue also responded.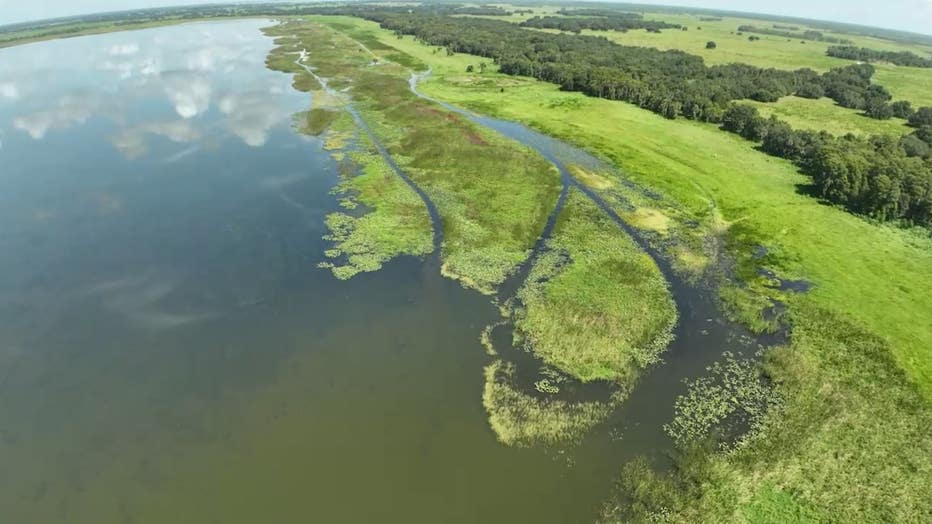 Two guests at Wild Florida told FOX 35 News they saw two helicopters airlifting two people on Monday afternoon. 
"It's just very unfortunate," Wendy Bainbridge said. "We've been here times before, and the boat rides are great. They do a really great job here, you know, safety. So it just seems like it must have been an unfortunate incident." 
Wild Florida, an airboat and gator park, is located in Kenansville, about 40 miles south of Orlando.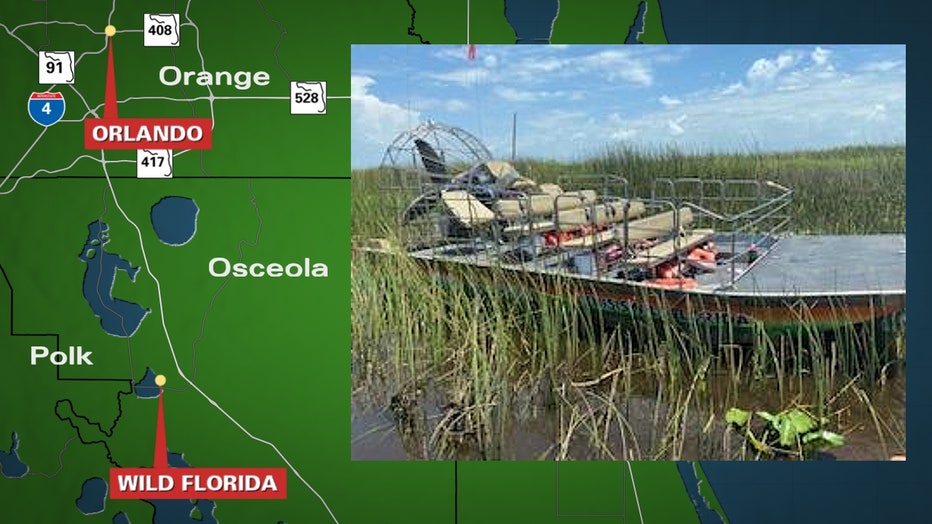 Photo: U.S. Coast Guard Southeast/Twitter
The airboat tours give guests a chance to "trek through a nature preserve that's home to a number of animals and plants that make up the Florida Everglades ecosystem" on U.S. Coast Guard-approved airboats in swamps, marshes and rivers, according to the park's website.
RELATED: 3 boaters rescued after crash left them stranded on Florida jetty rocks, officials say
According to the FWC, there have been 55 commercial airboat incidents between 2007 and 2017, resulting in two deaths and 130 injuries. A review of accident reports shows these collisions occurred due to "excessive speed and the operator not maintaining a proper look-out/inattention." 
This is a developing story. 
Stay tuned to FOX 35 for more updates.