Wounded veteran found inspiration in bobsledding after struggle with depression, PTSD
ORLANDO, Fla. - On April 27, 2007, United States Army veteran William Castillo's life forever changed.
"We were a quick response team. A helicopter needed to land to pick up the wounded military. We went in to clear the area," Castillo explained. "Once the helicopter took off we got back in our truck and a bomb went off underneath the truck. It killed Kirkpatrick, my driver, and Tamez, my gunner and I was left in a hospital for two years."
He lost his left leg on that last deployment and he also suffered a traumatic brain injury. However, while recovering at Walter Reed National Military Medical Center, in Bethesda, Maryland, someone introduced him to bobsledding.  
"I started as an amateur but as I got better," he said. "Team USA asked me, 'Hey, why don't you try out for the team?'"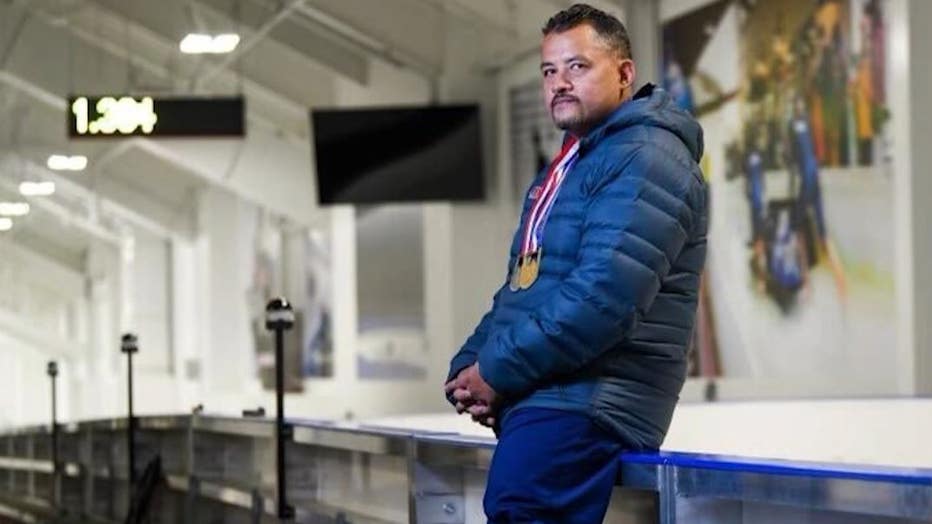 And he did. Now the Orlando father of four is the Para Bobsled Team USA Captain. He took home three gold medals and Team USA took overall first place last year. That's keeping his patriotic spirit close to his heart.
"It's a chance to represent my country again. I feel like it was taken from me so quickly. I never got a chance to say goodbye to the uniform. I may not wear the uniform, but I wear a different type of uniform now."
Castillo struggled with depression and post-traumatic stress disorder (PTSD).
"Isolation is our biggest enemy. There is a different chapter after the military. The military is an honorable chapter, and we go through a lot, but there's so much life after that – a life after the military," Castillo said.
Bobsledding helped him turn a page in his life. Now, he's hoping to inspire other veterans like him.  
"God placed a little bit of hope in my life, and I fed it with hard work, mental health, physical health, spiritual health and it helped me become who I am today."