'Freakishly warm': New Year to kick off with temperatures in the 80s
Orlando, FL - After the coldest Christmas in 25 years for Central Florida, the New Year will be the complete opposite. Toasty high temperatures in the 80s will dominate the forecast for much of Central Florida as we bring 2020 to a close.
"Put away those heavy coats and keep the t-shirts and shorts on stand by," FOX 35 meteorologist Jayme King said. He explained that Thursday, New Year's Eve, will be a warm day with evening temperatures that are really mild.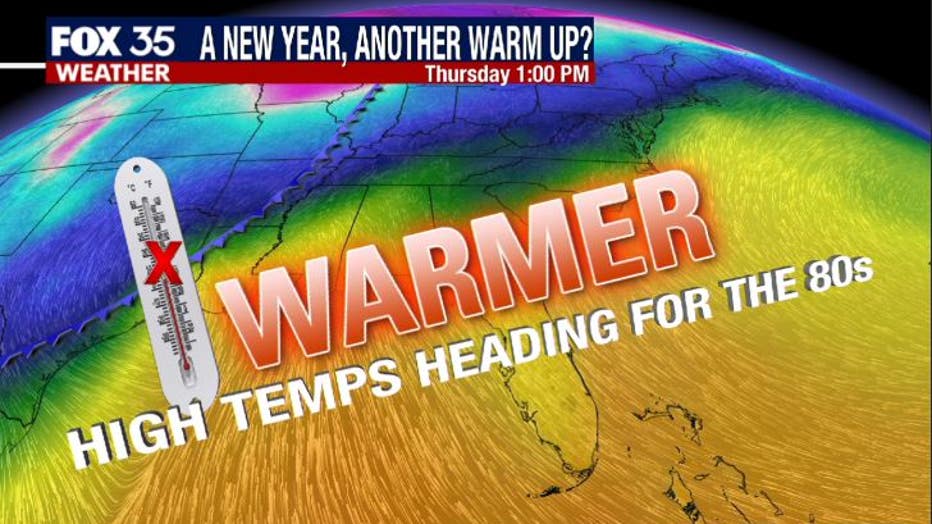 WEATHER ALERTS: Download the FOX 35 Weather App for live radar, severe weather alerts, and daily forecast reports on your phone
Forecast models show an incoming front that will arrive either Saturday and Sunday, bringing along showers and storms.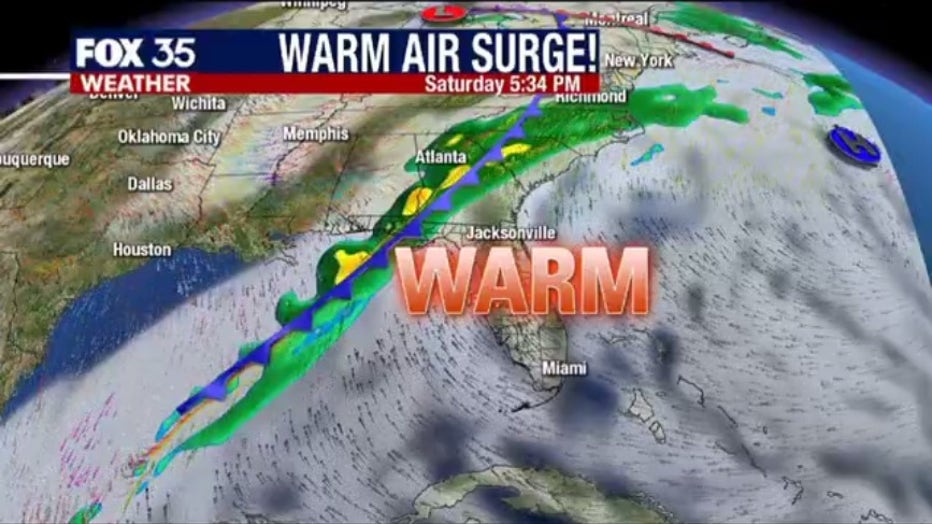 Prior to this is New Year's Eve on Thursday, which will see temperatures in the upper 60s to 70 as the ball drops at midnight. Conditions look dry Thursday night as of now.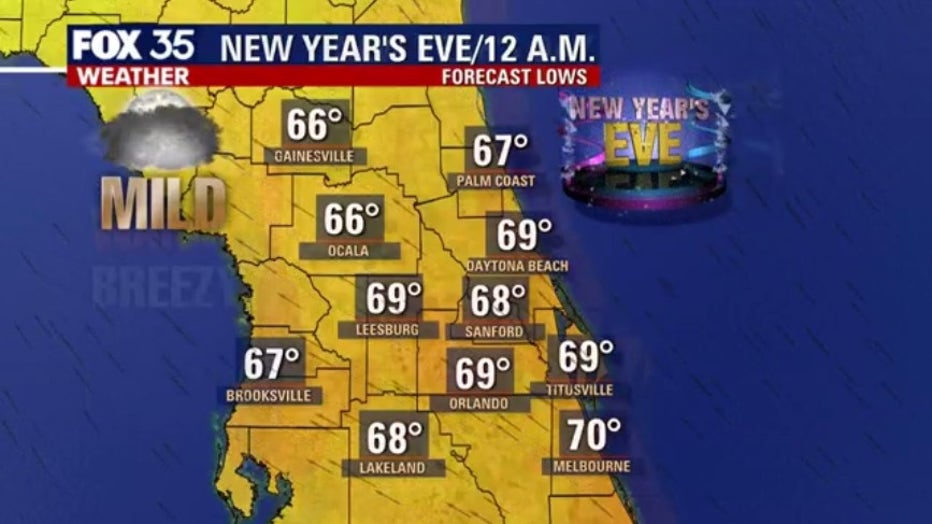 New Year's Day, Friday, will then see toasty highs all across Central Florida, hitting the low 80s across the region.
"I wouldn't call it hot, but I would call it freakishly warm for early January," FOX 35 meteorologist Jayme King said.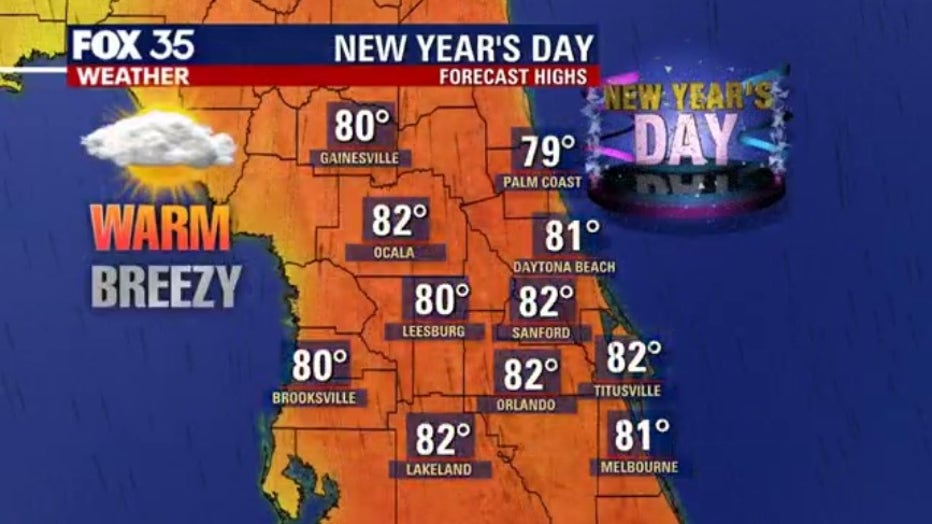 Following the new year will be a rise in rain chances on Saturday or Sunday night with a cold front following behind on Sunday or Monday.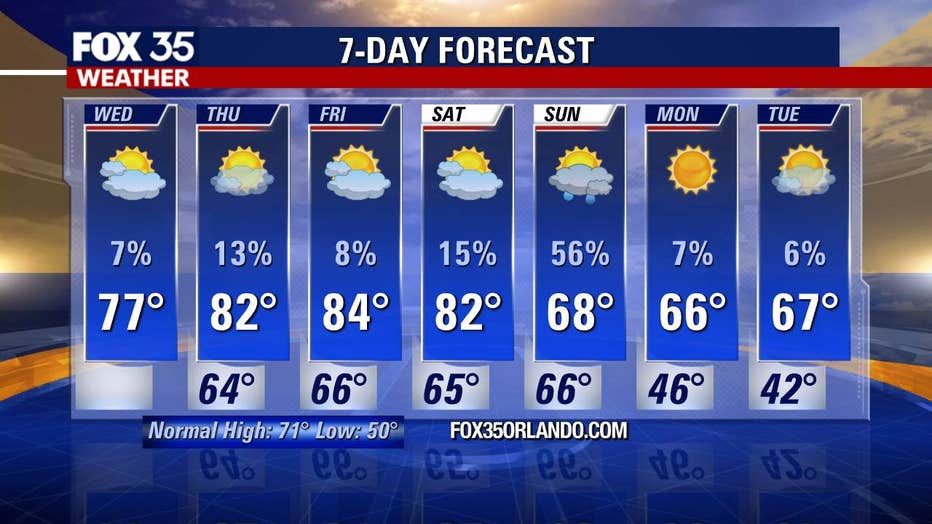 Tune in to FOX 35 Orlando for the latest weather updates.