2 baby giraffes born in same week at Florida's Lion Country Safari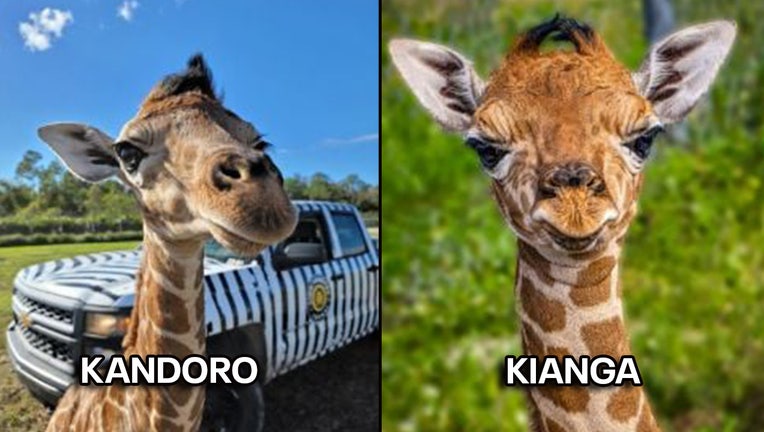 article
LOXAHATCHEE, Fla. - Lion Country Safari is seeing double after welcoming not one – but two baby giraffes in less than a week at its Florida park! 
Baby Kandoro was born on Dec. 27 to mom Ayanna. The male giraffe calf weighed in at 150 pounds and stood 5-feet, 10-inches tall at birth. Guests visiting the park had a unique opportunity to witness the incredible birth from their vehicles and a line of cars with guests sat to watch.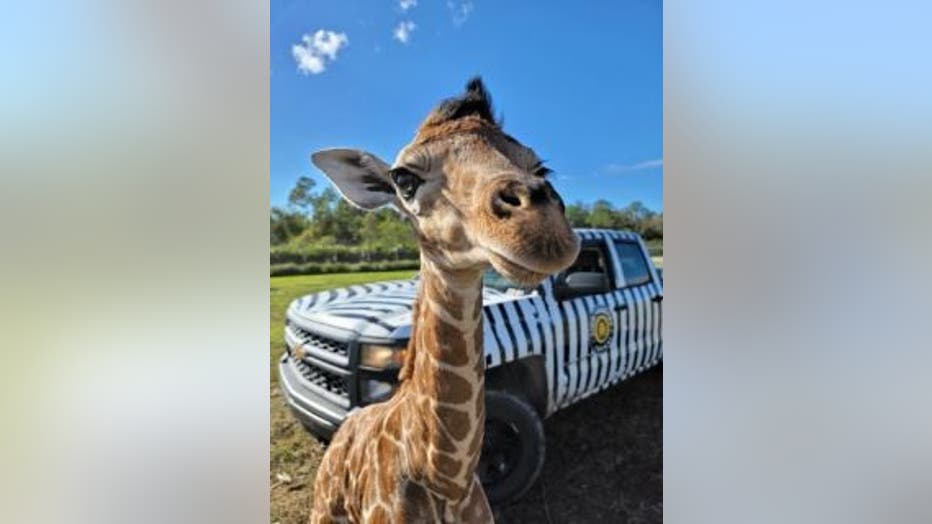 Kandoro/ Credit: Lion Country Safari
Just days later, another male giraffe calf was born!
Little Kianga joined the herd on Dec. 30, weighing in at 161 pounds and standing 6.1-foot tall. Kianga – which means "sunshine" – was born to 9-year-old mom Ashleigh and is the 18th member of the park's giraffe herd, which is one of the largest in the country. 
Both bouncing baby boys are spending time with their mommies in adjacent maternity areas of the park and are visible to guests from the road in the last section of the safari. 
MORE NEWS: Eaglet hatches in Southwest Florida nest; second egg shows signs another is on the way
According to Lion Country Safari, giraffes are undergoing a silent extinction and have experienced a 30% decline in population since the 1980's.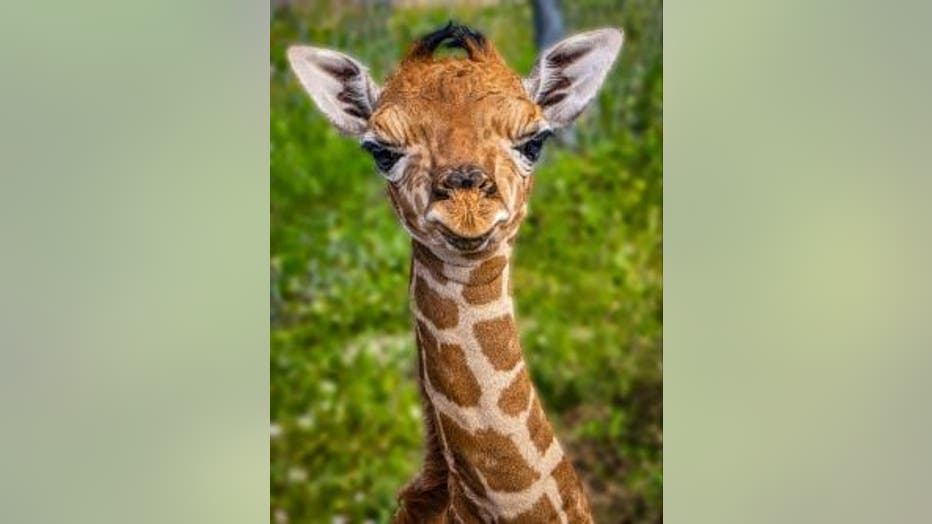 Kianga/ Credit: Lion Country Safari
"As a single species, giraffes are listed as 'Vulnerable,' on the IUCN Red List of Threatened Species and two of the subspecies are now listed as 'Critically Endangered.'"
 Lion Country Safari is a proud partner of AZA's Giraffe SAFE (Saving Animals From Extinction) program and a supporter of Giraffe Conservation Foundation.