Man accused of killing daughter, 3 others in Brevard County shootings
COCOA, Fla. - A death investigation is underway in Cocoa, Florida after four bodies were found inside a home early Wednesday morning. Deputies made the discovery around 2 a.m. at a home on Alan Shepard Avenue in the Canaveral Groves neighborhood.
During an evening news conference, Brevard County Sheriff Wayne Ivey identified the victims as Glenda Mae Terwilliger, 63; Michael Andrew Watson, 36; Constance Marie Terwilliger, 35; and Kiarrra Terwilliger, 15. All victims appeared to have died from gunshot wounds, he said. 
A 6-year-old and 9-year-old who were also inside the home at the time of the alleged shootings were not injured and were taken to a safe place by Brevard County Fire Rescue.  "Thankfully they are not harmed and in protective care," the sheriff said. "We are blessed that they did not fall victim as well."
The suspect has been identified as Domenico Claude Gigante, 36, of Rockledge, described by Sheriff Ivey as the biological father of Kiarrra Terwilliger and having formerly been in a relationship with Constance Marie Terwilliger. 
"This is an extremely violent individual with an extremely violent past. This individual should have never been out on our streets," Sheriff Ivey said.
Sheriff Ivey said one of the children inside the home called a person through video chat and told them what had happened. That person drove to the home and called 911. The person kept the child on the phone the entire time to make sure they were safe, the sheriff said.
Sheriff Ivey said detectives were able to follow up on leads that led them to identify Gigante as the suspect and allowed deputies to make an arrest later in the day.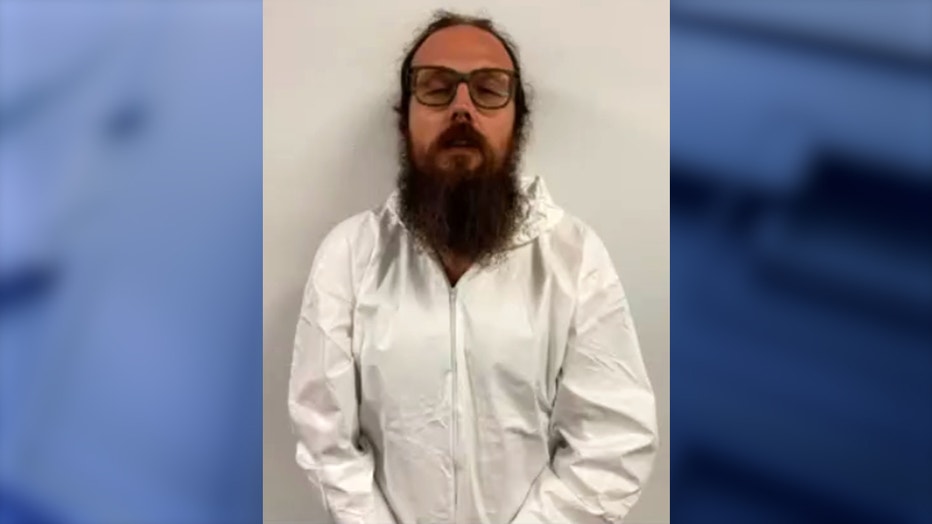 He said the suspect's "violent past" dates back to 2005, when he was arrested for domestic violence and battery, followed by an arrest in 2012 on charges of aggravated battery and aggravated assault. Additionally, the sheriff said the suspect was arrested multiple times in 2008 on several counts of animal cruelty.
"If you're evil enough to harm an animal, you're evil enough to harm a human," Sheriff Ivey said.
The sheriff said crime scene investigators were collecting evidence at two separate locations -- the home where the bodies were discovered and the home of the suspect.
"We are continuing through the night. I cannot commend our team enough for being able to get this violent individual off the streets so quickly," the sheriff added.
MORE NEWS: Matanzas High teacher's aide allegedly attacked by student says 'I never took the Nintendo Switch from him'
Sheriff Ivey said the motive of the suspect was not immediately known, but detectives believe it is domestic in nature and an isolated incident.
Gigante is charged with four counts of premeditated first-degree murder and is being held on no bond at the Brevard County Jail.  This is a developing story. More information is expected to be released as the investigation continues.