'A step for America': Crew-6 mission working to expand what's possible on earth, space
CAPE CANAVERAL, Fla. - With the Crew-6 astronaut mission taking off in hours, space researchers are eager to test the limits on space exploration.
Early Monday morning, a team of four astronauts will spend six months doing research at the International Space Station. The goal is to help us here at home and expand what we can achieve in space.
Engineers for the upcoming mission say this is the fastest turnaround time for a crewed mission. The NASA and SpaceX partnership is growing stronger and there's even more of a push to see what else is possible.
"Some of it relates back to benefits for humanity," said Kirt Costello who's the ISS Chief Scientist.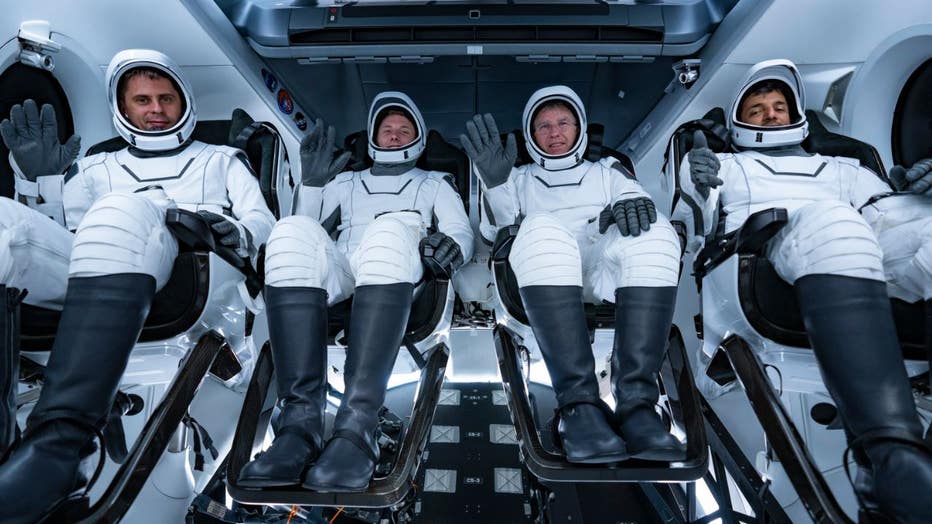 Every manned mission is about science, and a diverse team of four from all over the world will be taking  around 200 experiments up to the ISS to test what's possible in microgravity.
RELATED: SpaceX Crew-6 launch forecast: Will Florida skies stay clear for liftoff?
"We might be able to use that technology to print organs or parts of organs in space and return them to the ground," Costello added.
Improving medicine is one focus, and exploring even more of the atmosphere is another.
RELATED: SpaceX Crew-6 Launch: Tickets, where to watch, where to park, how to get there
"We also want to continue our human presence in space, so we can learn a lot more about how to live in space, so we can move on to the moon and move on maybe even to mars in the future," said Kevin Vega who's a lead engineer for this mission.
With every mission like Crew-6, we're inching even closer to achieving these goals and learning more about the atmosphere outside the earth we call home.
"It is a step for America," Costello concluded. "It's a step to really realize the potential of the space environment and also to help us explore."
Crew-6 is scheduled to blast off Monday morning around 1:45 a.m.