Another scorcher! Hottest day of the year ties Orlando record
ORLANDO, Fla. - It's was a hot, humid, and sticky day in Central Florida.
The high temperature at Orlando International Airport reached 97 degrees on Thursday, tying the record high for Orlando on this date, last set in 1908, according to the National Weather Service. This was also the hottest day of the year so far in 2021 for Orlando, which previously reached 96 degrees on June 11 and 12.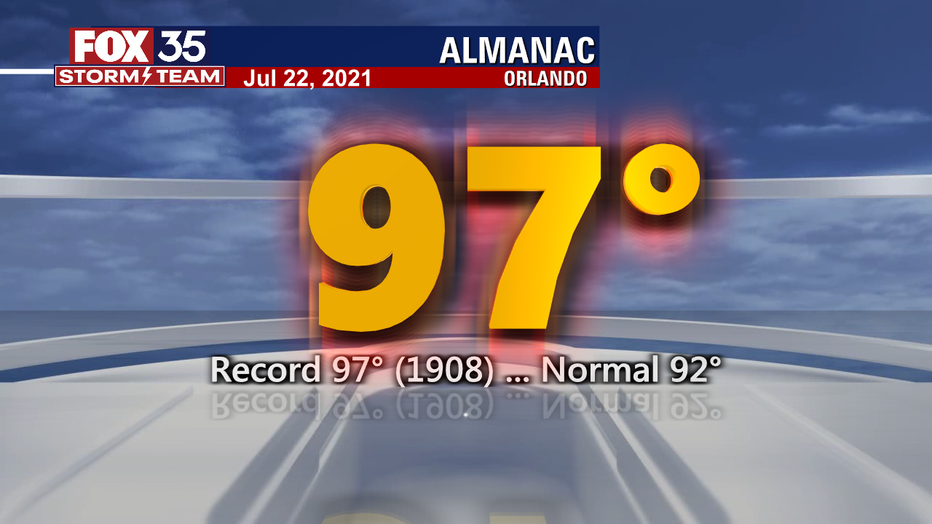 The heat index made it feel like the low 100s across most of the region.
RELATED: FOX 35 Storm Team watching area off Florida coast for possible tropical development
"The 'feels like' temperatures when you factor in the humidity, anywhere between 101 and 106," said FOX 35 Storm Team Meteorologist Kristin Giannas. 
This trend will continue so be sure to stay hydrated by drinking plenty of water and wearing loose, comfortable clothing.
WEATHER ALERTS: Download the FOX 35 Storm Team Weather app for live radar, severe weather alerts, and daily forecast reports on your phone
The FOX 35 Storm Team continues to track a low-pressure system over the southeastern United States that has the potential to develop into something tropical once it moves over the warm waters of the Gulf Stream off the Atlantic Coast.
The National Hurricane Center says there is a 20% percent chance for development over the next two days and 30% over the next five.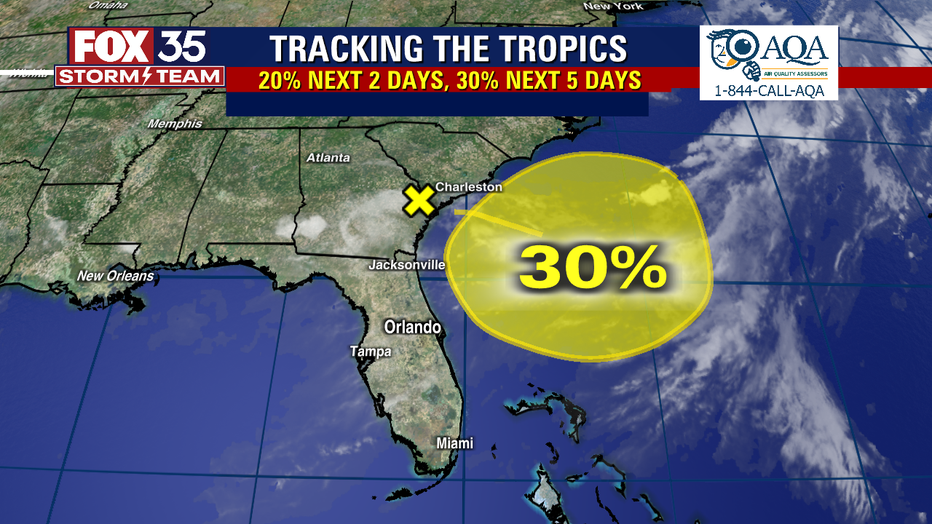 "If it does develop, where might it track? Most systems that form here go northeast, away from Florida, but two in the last 20 years – Beryl in 2012 and Edouard in 2002 -- did come our way," explains FOX 35 Storm Team Meteorologist Brooks Garner.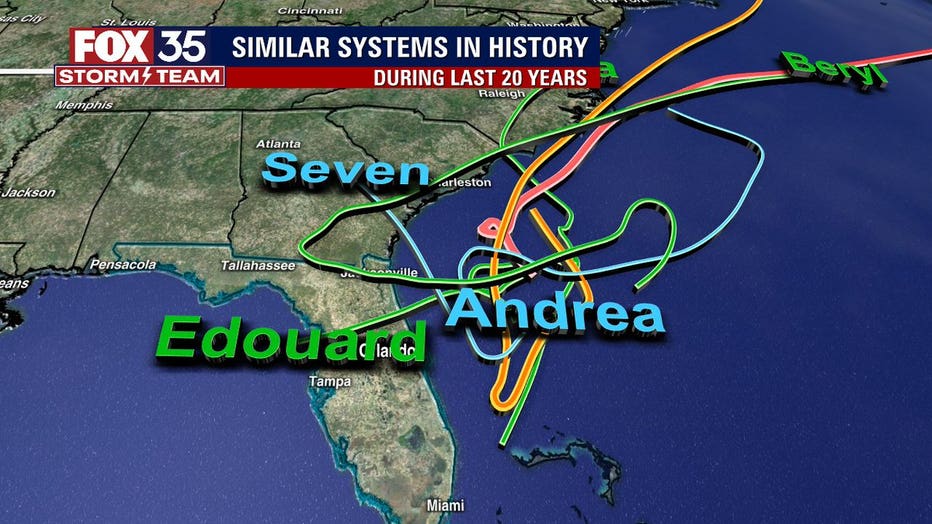 Watch FOX 35 News for the latest weather updates.