Apopka-native cheered on as he pitches in Game 7 of the World Series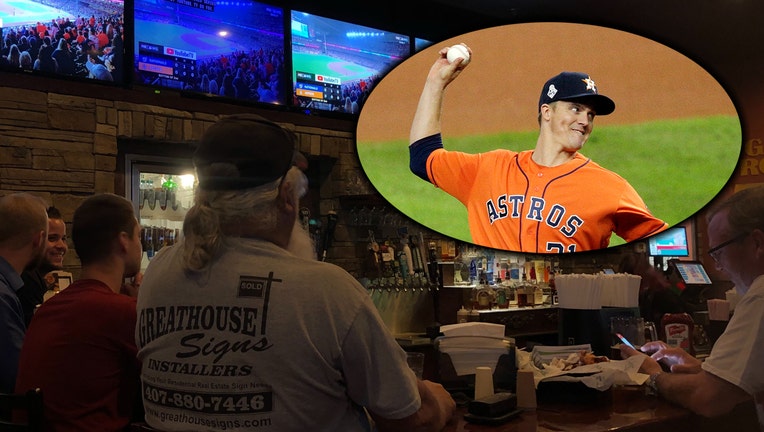 article
APOPKA, Fla. - It's not every day a hometown baseball star plays on national television, pitching Game Seven of the World Series. But in Apopka, all eyes were on Houston Astros pitcher Zack Greinke Wednesday night.
"It's great to see a hometown guy pitching tonight, absolutely."
Geinke is an Apopka High School graduate. He's already a champion to those who live in town.
"He had a bit of a legacy there so we all know about him," said Ty Rothchild, who lives in Apopka.
"Can't believe it but it's true. He's a great pitcher and I think Houston's going to win it," said Beef O'Brady's owner Ed Conlan.
Some folks in Apopka are jumping on the Astros bandwagon just to root on Greinke. Really, would they even be watching Houston versus Washington if it weren't for the local tie? "If he was playing I probably wouldn't be watching," said Bob Greathouse, of Apopka.
"Of course not, of course not. Zack Greinke in the World Series, of course I'm going to come here and watch that but other than that, no," said Rothchild.