Judge gives man accused of shooting into Bethune Cookman University building $15K bond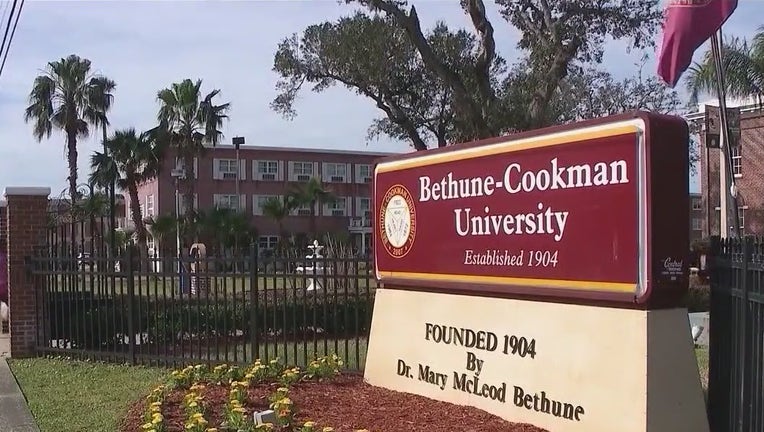 article
DAYTONA BEACH - A 24-year-old who was arrested for allegedly firing shots inside a building at Bethune Cookman University on Friday went before a judge on Saturday.
A judge decided to give suspect Jordan Carty $15,000 bond during his first appearance. Carty is being charged with possession of a firearm on a school campus. 
At 12:42 p.m. on Friday, Bethune Cookman University Security Officers were advised of a shot fired inside a building on campus. Security attempted to make contact with the man at 12:47 p.m.
The man who was later identified as Carty, refused to allow security access to the room and attempted to leave while concealing the gun inside his clothing. 
Carty then fell down the stairs and security was able to take his gun and detain him. 
When Daytona Beach Police arrived at the scene at 1:03 p.m., they discovered an additional gun on Carty. 
The school sent out a series of emails to students during the incident. 
Further investigation found that there were multiple gunshots to one of the walls inside Carty's room that "appear to have occurred over a long period of time." 
Carty was taken into custody.