Body cam video shows arrest of Florida woman accused of waving gun at McDonald's over free cookie
ALTAMONTE SPRINGS, Fla. - Florida deputies have released video showing the arrest of a woman accused of pulling out a loaded gun in a McDonald's drive-thru and waving it around because she did not get a free cookie she believed she was owed.
Amari Bente Hendricks, 24, was booked into the Seminole County Jail on Feb. 16 on several charges, including aggravated assault with a deadly weapon, improper exhibit of a firearm, battery causing bodily harm, and resisting an officer, the report said.
Body cam video shows an officer pulling over Hendricks and telling her several times to put her hands on the hood. 
"Why do I have to put my hands on the hood, am I being arrested?" she yells back.
After not complying, the officer puts her in handcuffs. 
MORE NEWS: Video shows moment deputies say Florida teacher's aide is knocked unconscious by student upset she took Switch
"Why you being all hostile?" Hendricks asks one of the officers.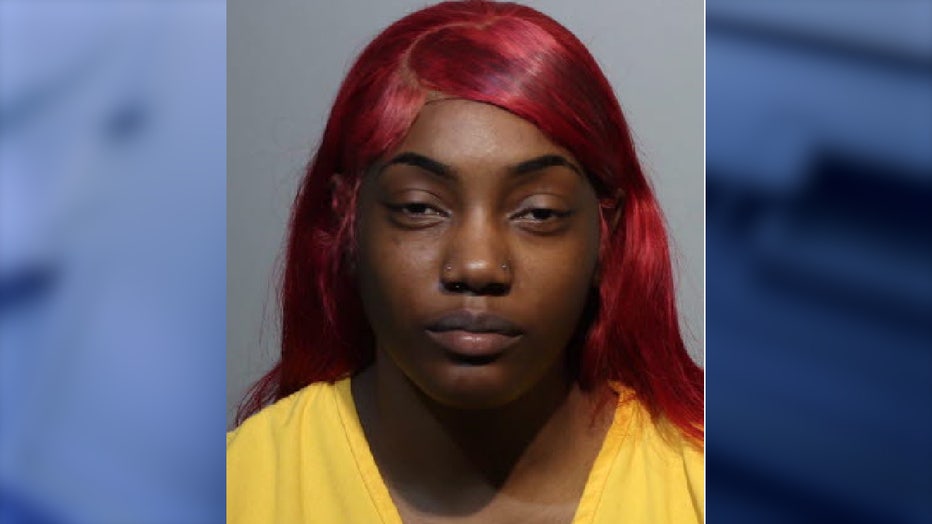 As officers walk Hendricks to the patrol car and tell her to stop pulling away, she asks "why you almost broke my arm? That's a lawsuit."
According to an arrest affidavit, a McDonald's employee told an Altamonte Springs police officer that Hendricks was mad that no one asked if she was using the fast-food restaurant's rewards program and because of that, she thought she was entitled to a free cookie, according to the arrest affidavit.
When the employee got to the window, Hendricks was allegedly yelling and acting irate. She was eventually given a free cookie, and continued to argue with the employee, the report said.
MORE NEWS: Pine Hills shootings: Family mourns loss of 9-year-old girl as her mother recovers at Orlando hospital
The worker told officers that Hendricks then grabbed a black handgun, inserted a magazine, and proceeded to rack the slide. The woman said she heard two click sounds "associated with someone chambering a round," according to the report.
Hendricks then allegedly parked her car in front of the McDonald's and attempted to open the front door. Employees had locked the door because they feared for their lives, the report said. Police said Hendricks forced herself inside the restaurant and struck one of the employees multiple times and forced him out of the building.
Police said that employee had multiple scratches to his face and neck. Hendricks was also charged with resisting arrest after she allegedly refused to listen to officers' verbal commands.