Another Louisville mass shooting leaves 2 dead, 4 injured days after bank massacre; suspect at large
LOUISVILLE, Ky. - Another mass shooting in Louisville, Kentucky, left two dead and four others wounded at a public park Saturday less than a week after the high-profile massacre at Old National Bank.
Police said they are still actively searching for the person responsible for opening fire into a crowd of hundreds gathered in Chickasaw Park at approximately 9 p.m. 
Officers arrived at the scene to find at least two people deceased in the park from gunshot wounds. Police said another four were transported by either personal vehicle or by EMS to the University of Louisville Hospital. At least one was in critical condition and in surgery, Louisville Metro Police Department Chief Deputy Paul Humphrey told reporters at the scene. 
"As of right now, we have no witnesses to this incident. We do know that hundreds of people were in the park at the time of this shooting. Hundreds of people were in the park at the time of the shooting when someone started shooting into the crowd, hitting at least six people. We are asking that anyone with information on this shooting please come forward," he said.
LOUISVILLE BANK SHOOTING APPEARS TO BE ANOTHER INCIDENT OF TRAGEDY STRIKING IN GUN-FREE ZONE 
LMPD Chief Deputy Paul Humphrey speaks to media after shooting at Chickasaw Park. (WDRB)
"I want to speak directly to whoever this shooter is: Turn yourself in," Humphrey added. "The best thing for you to do is to turn yourself in. We know that this will not end well. The best-case scenario is for you to turn yourself in and stop this." 
The incident comes just five days after five victims were killed, and eight others were injured when an employee opened fire inside Old National Bank, less than 20 miles from the park. 
"It wasn't just Monday's shooting. Wasn't just today's shooting. There were several other shootings in between. We lost more lives in between Monday's mass shooting and tonight's," Louisville Mayor Craig Greenberg said at the press conference related to the Chickasaw Park incident Saturday night. "Please, put your weapons down. There are so many ways to resolve disputes, to talk to one another. Gun violence is not the solution to anything. Please put your weapons down."
LOUISVILLE MAYOR CITES OWN TARGETING BY BLM ACTIVIST AFTER BANK SHOOTING, DEMANDS 'END GUN VIOLENCE EPIDEMIC'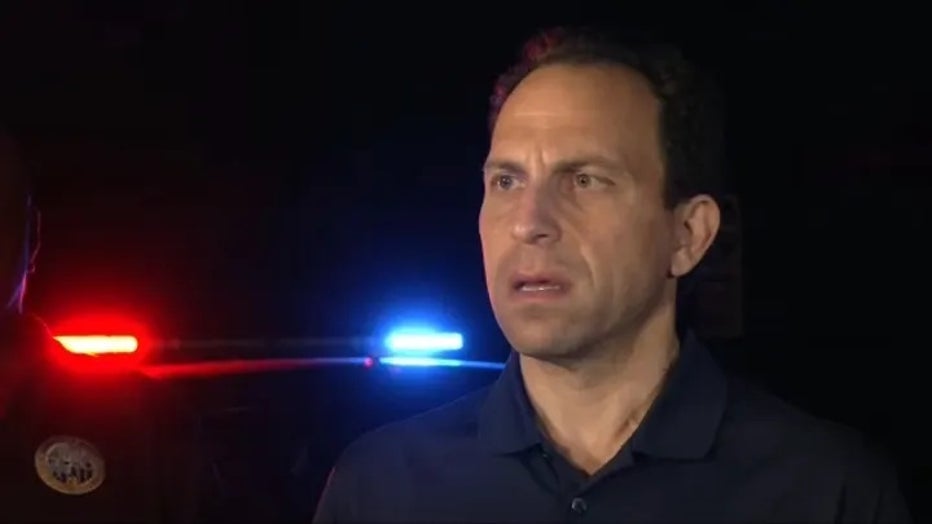 Louisville Mayor Craig Greenberg speaks to reporters after another mass shooting at Chickasaw Park. (WDRB)
"This is not our city. This is not who we are. This is not who we want to be," the mayor said. 
"This is frustrating. This is very frustrating. I know that Monday was a very high-profile event, but for LMPD, for EMS, for Fire, for University Hospital, for this community, this is every night. This is not OK. This has to change," Humphrey added. "We can talk about the politics of guns. We can talk about mental health issues. We can talk about the breakdown of the family. It's all of it. It's all of it. We have to be dedicated to both short-term and long-term solutions in this problem."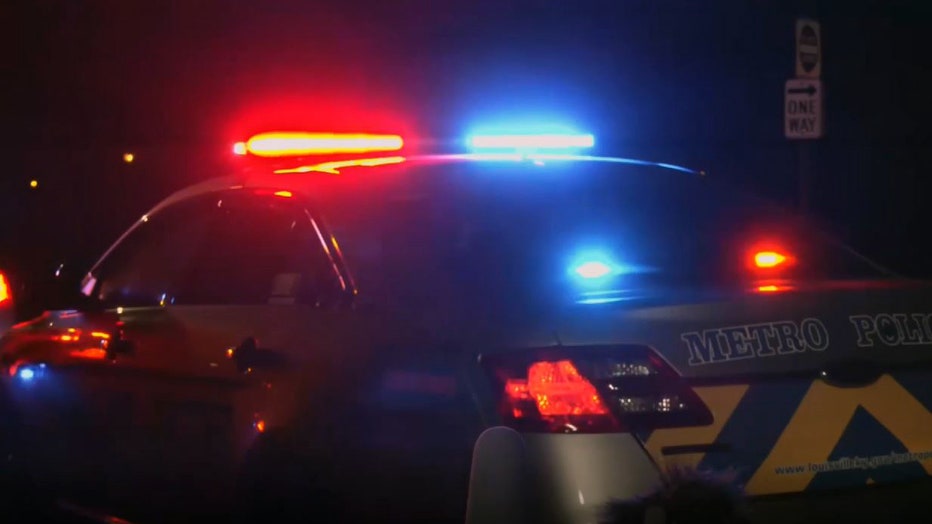 "We cannot sit up here and continue to blame other people for the problems we have in our own community," he continued. "This is both gun control issues, access to gun issues, multiple guns, this is mental health, this is people who have mental health issues, need to be treated and access to treatment. This is families who recognize the people in their families are going through things that they're struggling with, and they need to take care of it. We all need to be there to take care of this problem. There is no one solution to this problem."