Coast Guard helped rescue man clinging to boat off Florida's coast
PORT CANAVERAL, Fla. - An incredible resuce out on the water.
Days after Stuart Bee left Port Canaveral, he was found nearly 90 miles offshore, clinging to his capsized boat.
The 62-year-old was pulled from the water on Sunday by the commercial cargo ship "Angeles."
The Coast Guard said he was clinging to the four feet of his 32-foot boat that was sticking out of the water.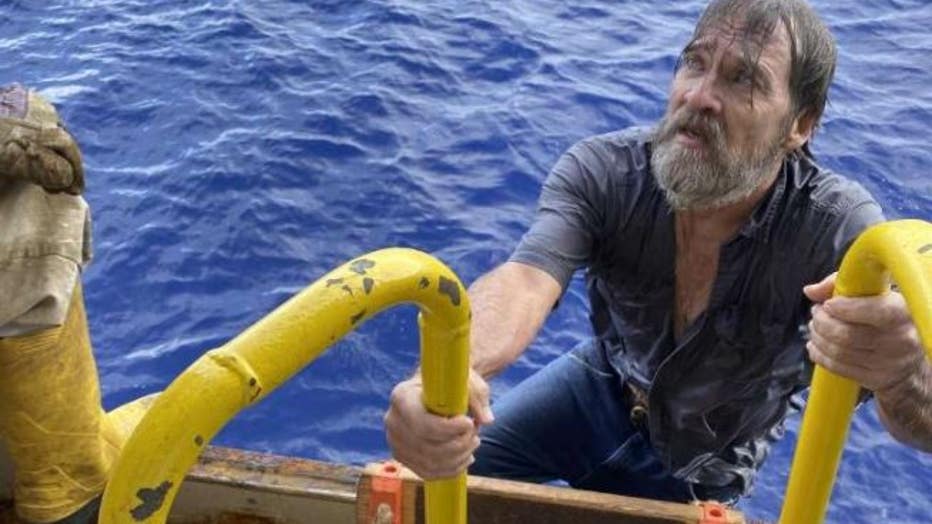 Courtesy: Crew member aboard Angeles vessel
The "Angeles" container ship found Bee after the U.S. Coast Guard sent out a call to crews further offshore to be on the lookout for Bee's boat.
MORE NEWS: 13-foot massive alligator snatches duck from hunters in Central Florida
Bee left Port Canaveral on Friday. He was reported missing when he didn't return on Saturday.
Bee is staying aboard the "Angeles" until the crew gets back to shore on Tuesday.
Tune in to FOX 35 Orlando for the latest Central Florida news.