Crew-6 mission: NASA announces liftoff time for next astronaut launch from Florida
CAPE CANAVERAL, Fla. - Start planning your trip to Florida's Space Coast: NASA has announced when the Crew-6 astronaut mission will blast off to the International Space Station. 
Officials had previously said that the Falcon 9 rocket, with Dragon Endeavour spacecraft atop, will lift off on Sunday, Feb. 26. from Launch Complex 39A at NASA's Kennedy Space Center in Florida, but did not give a launch window. On Wednesday, NASA revealed that its next round of astronauts will launch at 2:07 a.m. ET.
"Space flight is certainly challenging, it still is challenging in 2023. We take that very seriously in commercial crew and looking forward to a safe mission when we're ready to fly," said NASA commercial crew program manager Steven Stich.
Stich said that Dragon is going through its final check-outs and the crew will inspect the spacecraft this weekend.
MORE SPACE NEWS: New image of molecular cloud from James Webb Telescope
The crewed mission will consist of NASA astronauts Stephen Bowen and Woody Hoburg, United Arab Emirates astronaut Sultan Al Neyadi, and Roscosmos cosmonaut Andrey Fedyaev.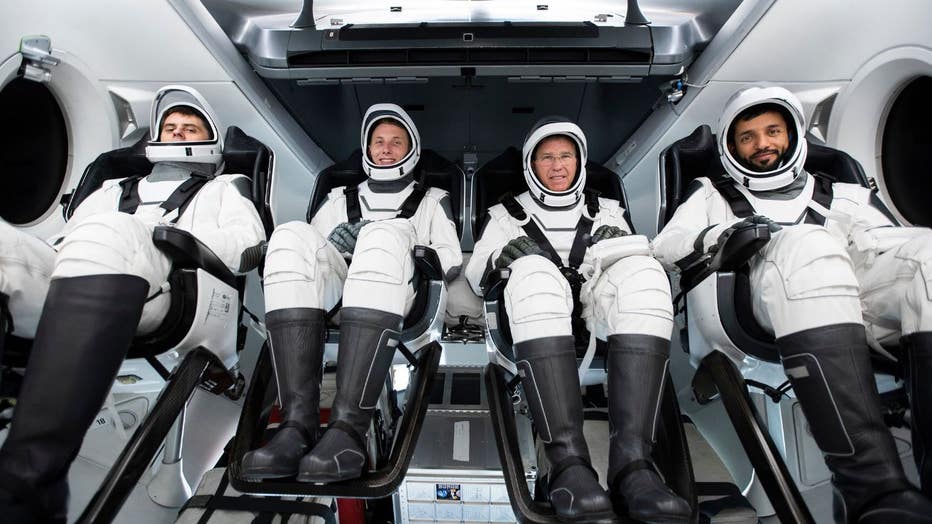 It will be NASA's sixth crew rotation flight involving a U.S. commercial spacecraft carrying a crew for a science expedition aboard the microgravity laboratory, the space agency said on its website.
MORE SPACE NEWS: SpaceX to launch early morning Starlink mission on Thursday
If you can't make it to the Space Coast, FOX 35 will stream the launch online and in the FOX 35 News App so you can watch it live.