Crews demolishing Daytona Beach church following massive fire
DAYTONA BEACH, Fla. - Firefighters in Daytona Beach battled a massive fire that broke out at a church overnight. 
It happened at the Calvary Baptist Church on Peninsula Drive and Earl Street. Daytona Beach Fire Department, Holly Hill Fire Department, and Ormond Beach Fire Department responded to the scene and were able to put the blaze out.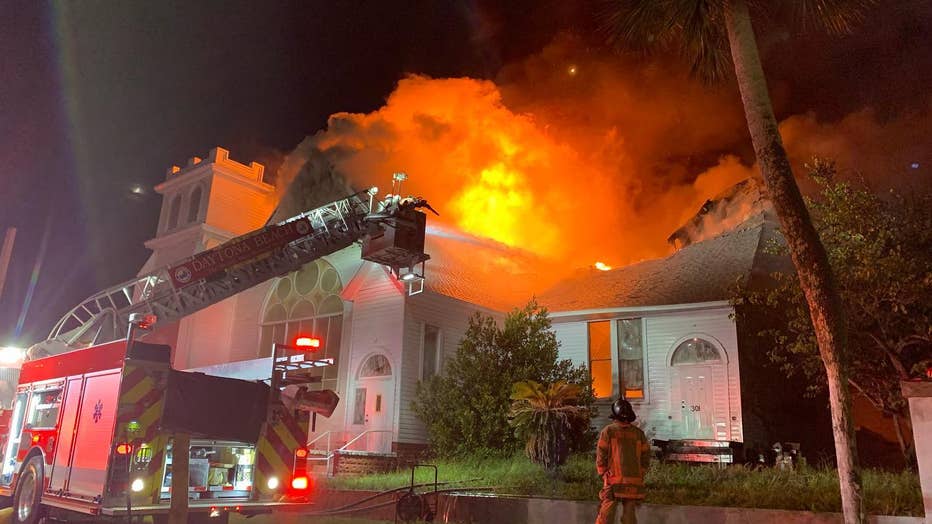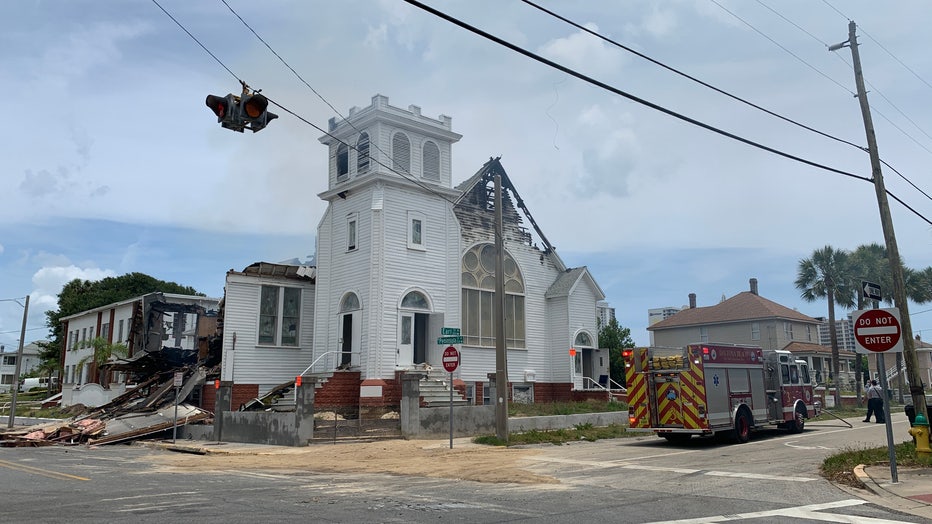 "When firefighters made entry into the church they were met with heavy flames and had to switch to a defensive attack mode and exit the building due to dangerous conditions," officials said. "Firefighters continued to battle the fully engulfed church from the exterior working all sides and utilizing 2 aerial apparatuses to gain an overhead access to the flames."
MORE NEWS: Florida man accused of punching 3 people at AdventHealth, deputies say
No firefighters or bystanders were injured. However, the church is now being demolished. Crews have already started taking down parts of the church as fire crews said they feared the building could collapse on its own.  According to a contractor though, this church was already scheduled to be demolished and the power to the building had already been disconnected for some time.
The State Bureau of Fire, Arson, and Explosives is heading up the search for answers on this fire. They will likely be at the scene on Friday too.
"I don't know," said neighbor Jim Rodriguez, "there's something going on." 
The Bureau confirmed that the out-of-state owner was already trying to get a permit to demolish the site. They said the contractor had worked to keep vagrants from using the building for shelter. Police added that there have been no calls to the church since March. Neighbors also said they never saw any signs of trouble.  
Watch FOX 35 News for updates on this story and more around Central Florida.