Daytona Beach ready for expected crowds in coming weeks ahead of popular events
DAYTONA BEACH, Fla. - Daytona Beach is ready and excited for expected crowds in the coming weeks and months. The city has a lot to look forward to, with Daytona 500, Bike Week, and spring break around the corner the city is welcoming people to visit, even with the area recovering from the Hurricane season.
It's been several months since Hurricane Ian and Hurricane Nicole destroyed parts of Florida. In Volusia County, the area saw $30.6 million in damage. As of the latest update from the county, 73 of the 141 walkovers are open; 14 out of 17 coastal parks are open; 14 out of 37 vehicle access ramps are open.
Susan Cerbone, with the City of Daytona Beach, said most of the damage caused by the hurricane is being addressed. Temporary stairs have been built in some locations and more beach access is becoming available.
Andrew Booth, with Daytona Beach Area Convention & Visitors Bureau, is expecting large crowds to come back. "This destination is ready for the spring and summer, which are typically our stronger seasons," Booth said.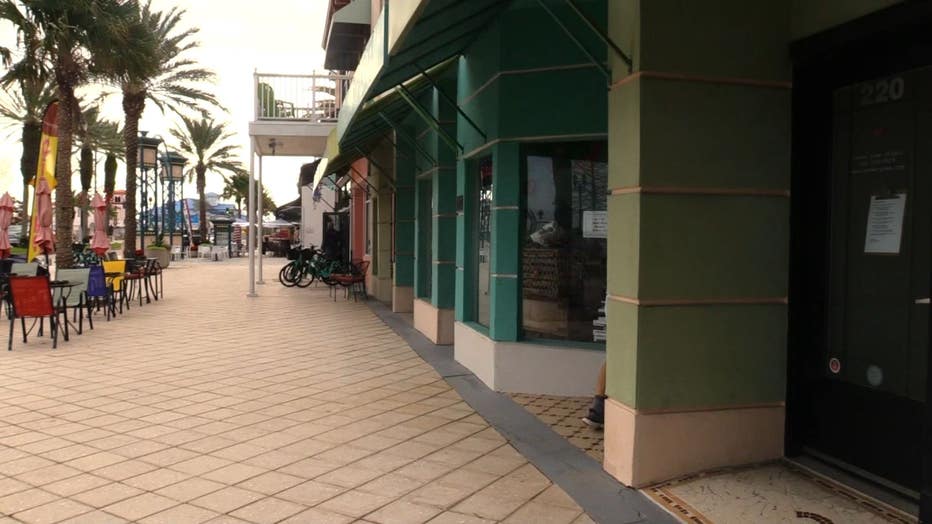 Booth told FOX 35 it's important to make sure the city is communicating to visitors which ramps, crossovers, and walkovers are open, so they know what to expect.
Several visitors, we spoke with were surprised at how the city was able to bounce back post-hurricane.
"I'm impressed because it doesn't seem a hurricane hit here, everything is clean," one family said visiting from Chicago. 
Charles Cummings who is visiting from Fort Lauderdale said "I can't even tell there was a hurricane here."
Seeing tourists come back to the city means a lot to local businesses and employees, like Jay Blythe. "I mean, we got damaged, two hurricanes, 43 days apart, we're still in recovery mode for that," he said.
Even though some parks and other amenities won't be available, the city of Daytona Beach Shores believes in its motto, "Life is better here."
Bring 'em on, ya know, we're always open! I mean there are no hurricanes that are going to break us down, we're always open!" Blythe said.