Deputies find Florida woman, 98, lost in woods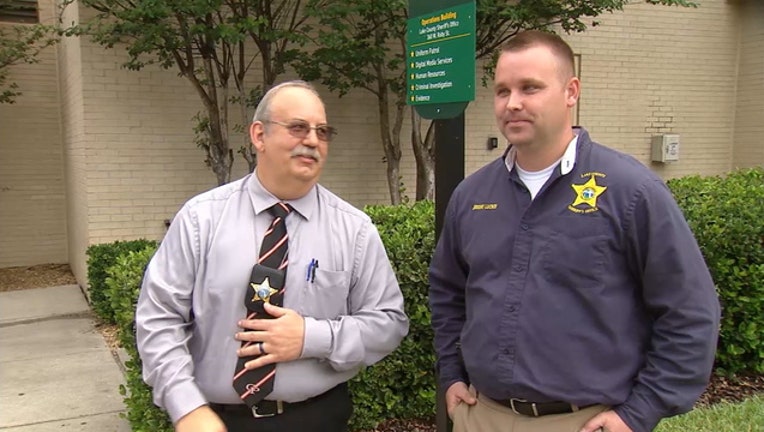 article
TAVARES, Fla. (WOFL FOX 35) - The family of a 98-year-old Florida grandmother who wondered outside her home and got lost in the woods for over 24 hours is safe.  
Two Lake County sheriff's deputies found Elizabeth Paker on Saturday morning.  The Tavares woman was lying on the ground and using palm fronds as a blanket, they said. 
"She spent all night outside, all night by herself in the woods," said Gary Wayne, Parker's son-in-law. 
"You could tell that [the family] was very emotional that they had actually found her alive"
 
Lake County sheriff's deputies Jeremy Lucroy and James Dilimone were searching the area on foot, while a helicopter searched from above.  Dive teams and blood hounds were also assisting in the search. It was only because Lucroy and Dilimone spotted a bag of clothes on the ground, that they were able to find Parker nearby.
"It looked like Miss Elizabeth had crawled to where we found her," said Deputy Dilimone. 
Lucroy added that the wooded area was almost impossible to search. 
"We were getting hit by branches and trees. It was pretty thick," he explained. "I think she just got turned around and lost her way, because it was dark outside."
 
Parker was checked into a nearby hospital and has since been released.