DeSantis backs death penalty for child rapists in Florida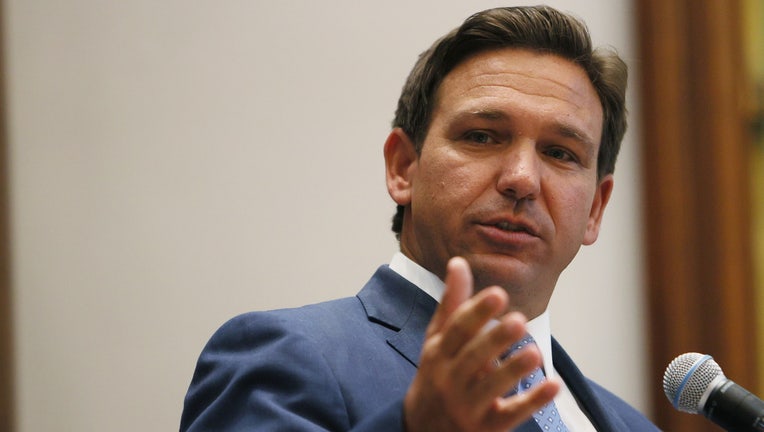 article
TALLAHASSEE - Gov. Ron DeSantis said Thursday the state will explore ways to have the death penalty for people who rape children, while he also reiterated a call to allow murderers to be sentenced to death without unanimous jury recommendations. 
In 2008, the U.S. Supreme Court, in a 5-4 ruling, held that the Eighth Amendment's ban on cruel and unusual punishment prevented the death penalty for child rapists. That was based in part on a 1977 decision. 
"They (sexual predators) will do whatever they can to satiate themselves at the expense of very, very vulnerable people," DeSantis said Thursday as he outlined a series of legislative proposals during an appearance at the Miami Police Benevolent Association. "I believe the only appropriate punishment that would be commensurate to that would be capital." 
MORE NEWS: Four of five Memphis police officers charged with killing Tyre Nichols released from jail after posting bail
DeSantis said he doesn't think the current U.S. Supreme Court would uphold the ruling that barred the death penalty in rape cases. 
"We understand that it will be challenged, but I think it's right for us to challenge … a decision that wasn't well thought out, was very narrowly decided," DeSantis said. 
Meanwhile, DeSantis said he will ask lawmakers to require at least life sentences for convicted child rapists and to expand a list of sex offenses that would make inmates ineligible for gain time, which can lead to early release. DeSantis also again called for changing a law that requires unanimous jury recommendations before judges can impose the death penalty. 
MORE NEWS: 'Terrifying' video shows Florida Amazon driver robbed at gunpoint: sheriff
DeSantis could seek a change to allow recommendations of eight of 12 jurors. DeSantis has made similar comments since October, when a jury did not recommend the death penalty for Nikolas Cruz, who was convicted of murdering 17 people in 2018 at Marjory Stoneman Douglas High School in Parkland. 
Cruz was sentenced to life in prison. Legislators required unanimous jury recommendations for death sentences in 2017 in response to a Florida Supreme Court ruling. But the court, with new members in 2020, backed away from the ruling, opening the door to non-unanimous jury recommendations.