Dog reunited with Kissimmee family after missing more than a year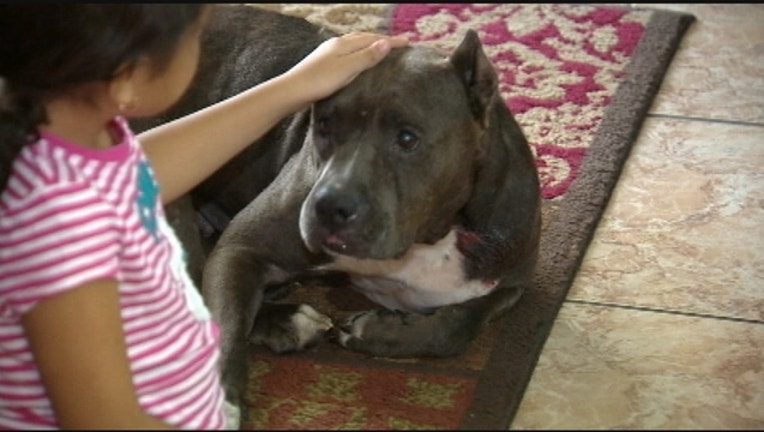 article
KISSIMMEE, Fla. (WOFL FOX 35) - A dog has been reunited with her family more than a year after going missing in Kissimmee. Natalie Roman said she was at work yesterday when she got the call. Good Samaritan Arlene Flores was on the other line.
"I gave her descriptions. I said 'Does she usually have her toungue out?' and she said 'One paw has more white than the other'. I said "I think I have your dog!" Flores said.
Sweet Ramze had been missing for more than a year -- so Roman was skeptical. She said this wasn't the first time someone had reached out claiming to have found her dog. But then she saw some pictures Flores had posted to Facebook and though Ramze looked a little different, Roman knew it was her.
Flores had taken Ramze in Sunday after finding her on the second floor of a nearby apartment building in her complex. Where Ramze was for the year and two months before that isn't clear. But thanks to Flores, social media and a keen user who recognized Ramze from a previous post, Ramze is now home safe and sound.
"Never give up. If people lost a dog or something, never give up. I found her after a year so it can happen," Roman said.