Hurricane Earl intensifies, could bring dangerous rip currents to Florida beaches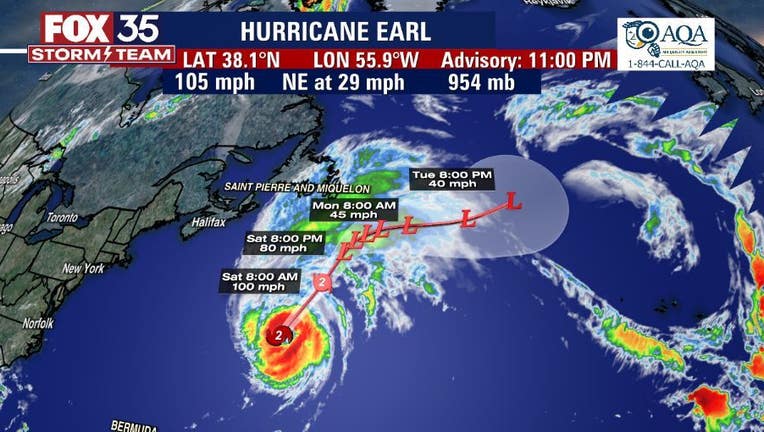 article
ORLANDO, Fla. - The National Hurricane Center is tracking three systems in the Atlantic, including Hurricane Earl which could impact Florida's beaches this weekend.
HURRICANE EARL
Hurricane Earl is moving away from Bermuda after brushing the archipelago with gusty winds and heavy rain, but even as it heads out into the open waters of the North Atlantic, life-threatening rip currents will continue to spread along the U.S. East Coast.
As of Friday morning, Hurricane Earl was centered less than 200 miles east-northeast of Bermuda with maximum sustained winds estimated at 100 mph – a Category 2 hurricane on the Saffir-Simpson Hurricane Wind Scale, making it the strongest Atlantic tropical cyclone of the season so far.
Some strengthening is still expected through Friday night, though Earl is no longer predicted to become a major hurricane (Category 3 or stronger).
However, Earl is forecast to transition into a powerful hurricane-force (at least 75 mph) extratropical low-pressure system by Saturday as it heads farther out to sea.
The system will stay away from land but will send big surf to Central Florida beaches. 
"We don't see the wind impacts, but the wave impacts will be noticeable along the coast as long period swell lines impact the coastal areas," King said. "Rip current threat is going to be sky-high."
| COMPLETE GUIDE TO 2022 ATLANTIC HURRICANE SEASON |