Eye drop recall: Florida woman sues company after eye removed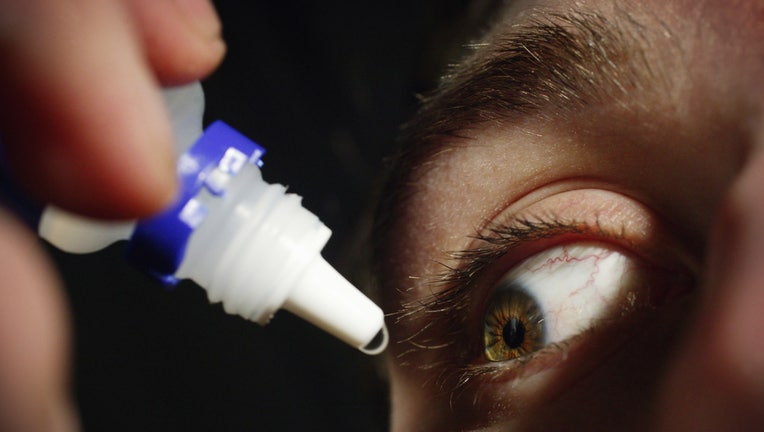 article
A Florida woman is suing an eye drop manufacture claiming that its product — which has been linked to a deadly bacteria outbreak — made her legally blind. 
Sixty-eight-year-old Clara Elvira Oliva is taking legal action against Global Pharma Healthcare after suffering such a severe infection from using its EzriCare Artificial Tears that she had to have her eye removed, according to court documents. 
Oliva's right eye was removed and replaced with a plastic implant in September 2022 to control a "severe antibiotic resistant infection," according to the lawsuit filed earlier this month in Federal court in Miami, Florida.
EYE DROPS RECALLED OVER NON-STERILITY: FDA
"Given her decreased visual acuity of 20/200 in her remaining left eye, Mrs. Oliva is now legally blind," the complaint continued.  
FDA WARNS ANOTHER EYE PRODUCT COULD BE CONTAMINATED WITH BACTERIA AMID OUTBREAK OF INFECTIONS
Oliva is one of nearly 70 people across 16 states who became infected with a rare strain of an extensively drug-resistant bacteria called Pseudomonas aeruginosa. The germ has been linked to EzriCare Artificial Tears, according to the Center for Disease Control and Prevention (CDC). 
Three people have died, eight others reported losing their vision and four others, including Oliva, have had one of their eyeballs removed due to the severity of the infection, according to data from the CDC. 
Last month, amid the multi-state outbreak, Global Pharma issued a recall for all lots of its EzriCare & Delsam Pharma artifical tears as well as Delsam Pharma's Artificial Eye Ointment for potential bacterial contamination.
According to the lawsuit, Oliva started using the now recalled product in May 2022 after the eye drops authorized by her insurer had changed. By August, her right eye was "noticeably red, swollen, and abnormally watery," according to the lawsuit.
The medicine she was prescribed was ineffective and her vision continued to deteriorate, the lawsuit continued.
She allegedly continued to have chronic pain in her eye and her vision continued to worsen over the month even as her medications were modified. 
READ MORE: Eyedrop recall: Two more people die amid outbreak of bacteria
Tests eventually indicated that there was "moderate growth of pseudomonas aeruginosa," the suit stated. 
"Despite aggressive medical treatment the pain in her right eye continued to increase, her visual acuity continued to worsen, and the corneal ulcer continued to grow," the suit stated. "The treaters modified her medications, but nothing attempted was effective."
Given the severity of the infection, "the exhaustion of treatment methods, and the risk of the infection spreading systematically creating a life-threatening condition," medical professionals determined that removing her eye was the best option.
LINK: Get updates and more on this story at foxbusiness.com.