Family of Florida woman accused of killing terminally ill husband working to come up with bond
DAYTONA BEACH, Fla. - The woman accused of killing her terminally ill husband inside a Daytona Beach hospital could soon be released from jail.
Ellen Gilland has been behind bars since the shooting at AdventHealth Daytona Beach on Jan. 21. On Thursday, a Florida judge set her bond at $150,000 bond, meaning her family has to come with $15,000 in cash so that she can walk through the inmate release gate. The judge ordered her not to possess any firearms, take her medication, be under supervised released, and stay away from any hospital unless there is an "absolute emergency."
Police said Gilland shot her husband in a hospital room and intended to shoot herself, but ultimately was unable to do that. What followed what a four-hour standoff until authorities used a nonlethal explosive to distract Gillan and take her into custody.
MORE NEWS: Florida lawmakers file 'death with dignity' bills for upcoming session
Investigators say the couple of 53 years had planned the shooting weeks in advance.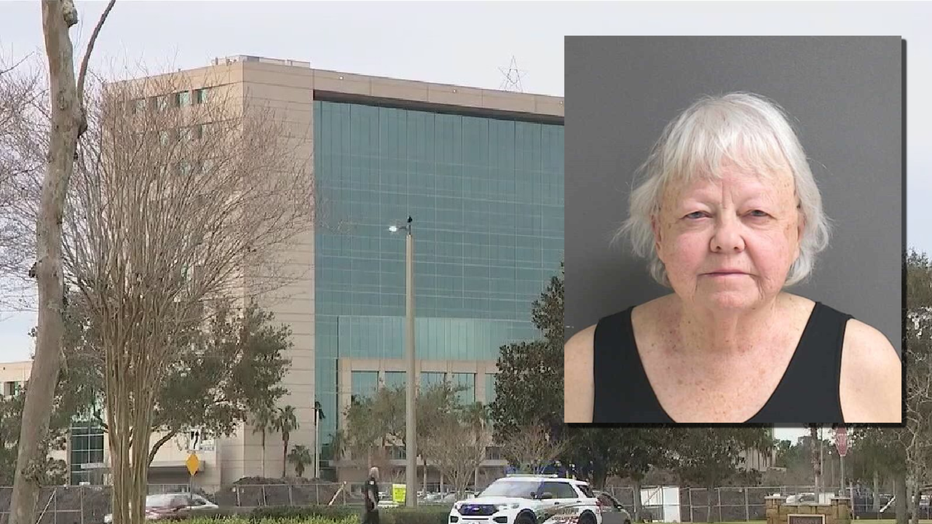 (Photo of Ellen Gilland via Volusia County Corrections)
This was Gilland's second bond attempt since she was arrested. When her family heard the amount of the bond, her niece broke into tears.
"I don't think my aunt belongs in jail…at all," her niece said. "We didn't think that it was going to be $15,000 that we were going to have to pay. She's not a threat to anyone."
Gilland's niece says she is thankful her aunt will be allowed to get out of jail before her trial. This all comes just a week after Gilland's charges against her were reduced from first degree murder to assisting self-murder. She's also charged with aggravated assault, and aggravated assault on a law enforcement officer.
The family says it will be an uphill battle to gather the funds, however, they are determined to make it happen.