FAMU trustees vote to replace president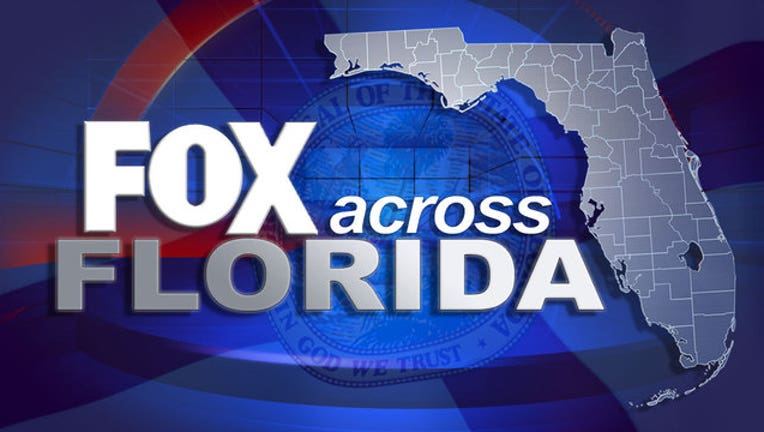 article
TALLAHASSEE, Fla. - The Florida A&M University board of trustees voted Thursday to approve a negotiated agreement leading to the exit of President Elmira Mangum, once again plunging the state's only public historically black university into uncertainty.
Less than three years after Mangum was hired to repair the reputation of a university rocked by a hazing scandal and other high-profile missteps, board members voted 10-1 to accept an agreement that called for the president to step down immediately. The board tapped former Provost Larry Robinson to be the interim leader of the school, the third time he's held that position.
As she left the trustees meeting shortly after the approval of the agreement, prompted by trustee dissatisfaction with aspects of her leadership, Mangum was unbowed.
"I feel good about what I've done at Florida A&M," she told reporters. "The university's in a better position than it was when I came."
Mangum worked to rebuild trust in the institution after her predecessor, James Ammons, resigned following the hazing-related death of Marching 100 drum major Robert Champion after a football game in November 2011, as well as a series of questionable audits.
She came as an outsider after serving as vice president for budget and planning at Cornell University. Mangum was the first FAMU president in 60 years who didn't graduate from the university.
"This was a place I believe that needed change," she said. "And I think being a catalyst for that change here at this particular point in time was extremely important to the institution."
Under the agreement, Mangum will continue to earn her $425,000 annual salary until April 1, when she begins a 12-month sabbatical. By Oct. 2, 2017, she has to notify the school whether she wants to remain as a tenured professor at FAMU.
If she opts for the professorship, she would receive 90 percent of her base pay as president in her first year, with the salary being adjusted to the highest salary paid for any FAMU professor in subsequent years.
Mangum's ouster marked the end of a months-long clash with members of the board that at times amounted to a higher-education soap opera. An attempt to fire Mangum last year over renovations to the president's residence and employee bonuses failed.
But her future came into question again as the end of her contract neared. Over the summer, board members delayed a decision on extending her contract, which runs through March 31, then rejected a one-year extension. Instead, the board voted to create a special committee to work with Mangum about the future of the presidency.
That panel voted Wednesday to send the agreement to the full board for its approval.
Some trustees complained of communication problems between the president and board members, as well as other university groups. Mangum was the first woman to serve as a non-interim president in FAMU's 129-year history.
She enjoyed strong support from students, some of whom showed up at Thursday's meeting to back her. After the failed attempt to terminate Mangum last year, students marched to Gov. Rick Scott's office to support her.
At Thursday's meeting, they were vocally behind Mangum, both during and after a public comment period. When Student Government Association President Jaylen Smith --- the only trustee to vote against Mangum's ouster --- pointed out that Mangum had reached 97 percent of one set of goals trustees had set out for her, and asked whether 97 was an "A" grade, several audience members replied: "It is."
Supporters of Mangum worry about the sense of constant turnover at the university. Mangum is the sixth FAMU president, including interim presidents, to come and go since 2001.
"It's intimidating for qualified higher education professionals to want to invest in FAMU, when there's just so much instability," said Don Martha Dutse, a senior at FAMU. "They don't know if they're going to have that position tomorrow. They don't know if all of the things that they've strategically come up with are even going to come to fruition."
But board members' frustration has been growing. In its evaluation of Mangum's leadership during the 2015-16 academic year, a solid majority of the 13-member board found the president did not meet expectations on four of 11 goals, including her relationship with trustees.
Several trustees went to great pains to say that they respected Mangum, portraying the negotiated end of her tenure as a sign of that.
"There's no question that Dr. Mangum is a very phenomenal lady when you talk about education --- very intelligent," said Thomas Dortch, a trustee who chaired the presidential leadership committee that negotiated the deal with Mangum. "But being intelligent and being a great educational expert also requires that you've got to work with all stakeholders. And at the end of the day, this board of trustees is her boss."
At least one board member who voted for the agreement suggested she was sorry that the talk in recent months, and the options considered by Dortch's committee, focused on how to arrange for Mangum's departure.
"I'm slightly disappointed that the only options that we seemed to have come to were 'when' and not 'if,' " trustee Nicole Washington said.
After the vote to name Robinson interim president, he was fetched from campus and assumed Mangum's seat at the table, something that has become a familiar sight as FAMU repeatedly looks for a permanent leader.
"Hopefully, the third time's the charm --- I'll get it right," Robinson joked.
Information provided by The News Service of Florida.