FHP staffing impacts crash response time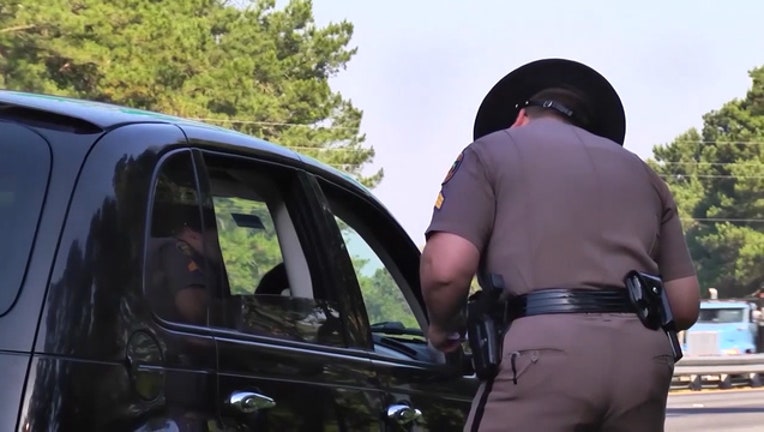 article
LAKE MARY, Fla. (WOFL FOX 35) - Accident victims stuck on the side of the road for hours, waiting for help --  the Florida Highway Patrol says they just don't have enough troopers on the road.  When you witness a full day with FHP in person, those long response times start to make sense. 
On a night spent following along with FHP, we found Joel Washington waiting for help on the side of State Route 436 after a crash.
"It took probably about an hour for FHP to show up," said Joel Washington, of Altamonte Springs.
We checked. It was an hour-and-a-half.  This was on a Friday night FHP considered slow, responding to 79 crashes in Orange County from rush hour through the rest of the night.
"We respond to them as quick as we can," said Lt. Mark Castleberry, from Florida Highway Patrol.
FHP's statewide goal is to respond to a crash in 30 minutes or less.
"How often does that happen? Realistically?" FOX 35 asked Lt. Castleberry.
"In Orange County, not often. Not often."
In October 2018, FHP could only get to 30 percent of crashes within that 30 minute time frame. In August, only 28 percent of crashes got help that quickly. FHP says they've had crash victims wait up to six hours for a trooper and moments when 50 crashes are waiting for help at the same time.
So what's driving these numbers?
Since October, FHP hired five troopers and are still 10 to 15 short. Part of the problem is that "we are faced with a competitive law enforcement market with the sheriff's office and the city," said Lt. Castleberry.
FHP says at least eight of its troopers left last year for Orlando Police and the Orange County Sheriff's Office, both of which pay better. There's also an increase in drivers as Orlando continues to grow, and not every crash is so easy to document.
"A crash that you think might be routine, and you show up and there's three different hospitals involved," said Lt. Castleberry.
FOX 35 went to several crashes with FHP and couldn't find the victim. Troopers say they probably got sick of waiting and took off.
"No one wants to be in an accident first of all and when they do, the last thing they want to do is sit on the side of the road in a parking lot with a stranger."
But the night we met Joel Washington, he didn't mind waiting.
"You want to make sure you dot the I's and cross the T's in case you have to take it a step further. FHP's got a lot of work to do. We're not the only ones having accidents," said Washington.
FHP has a recruiter who uses social media and events to reach out to potential applicants to build back their force. FHP says recruiting is the easy part. The problem is retaining troopers.