FHP: Trooper injured in Wesley Chapel shootout that left 1 suspect dead, 1 in custody
WESLEY CHAPEL, Fla. - A Florida state trooper is recovering at a Tampa hospital following a fatal shootout in Wesley Chapel early Saturday morning. 
According to the Florida Highway Patrol, a trooper was on routine patrol around 3:15 a.m. driving northbound on I-75 when he pulled over to check on what he thought was a couple of disabled vehicles. According to troopers, the vehicles turned out to be stolen.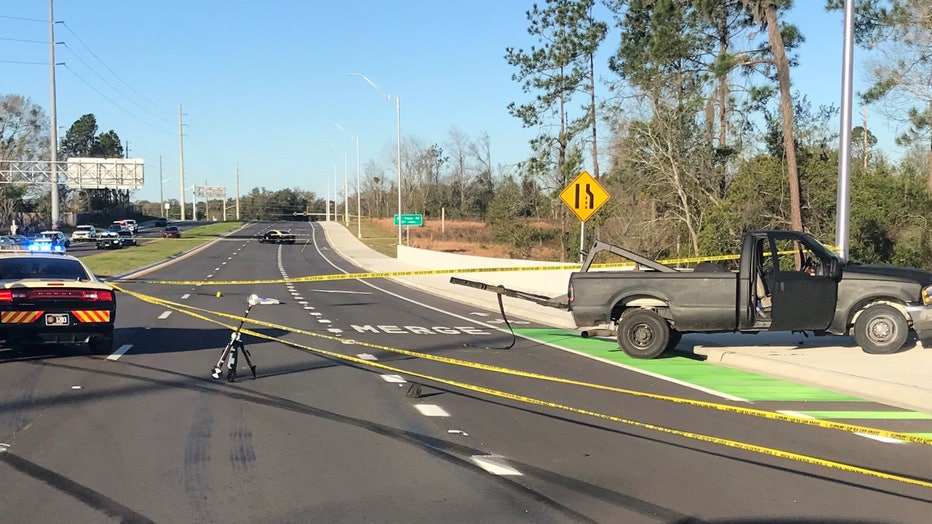 Crime scene tape along with a patrol car and a truck involved in a fatal shooting in Wesley Chapel. Image is courtesy of the Florida Highway Patrol.
One of the vehicles was broken down and the other vehicle fled immediately. 
The trooper pursued it northbound on I-75 and a few other troopers joined the chase. 
The suspect went into Hernando County and fired shots at a moving tanker. 
The suspect then made a U-turn and went back to the 279-mile marker and exited at Overpass Road. 
The trooper did a pit maneuver to stop the fleeing vehicle. 
According to FHP, the two suspects inside the stolen vehicle fled. One was apprehended immediately by a trooper.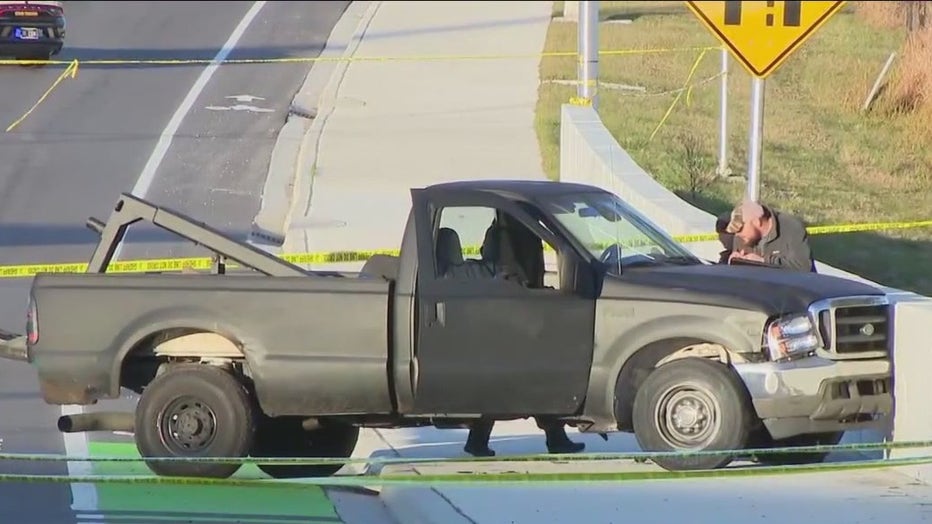 A truck with crime scene tape around it following a fatal shooting involving a state trooper. 
Another trooper chased the second suspect, the passenger of the vehicle, into the tree line. 
FHP says the suspect pulled out a gun and shot the trooper in the abdomen, just below his bullet-proof vest, just above his gun belt.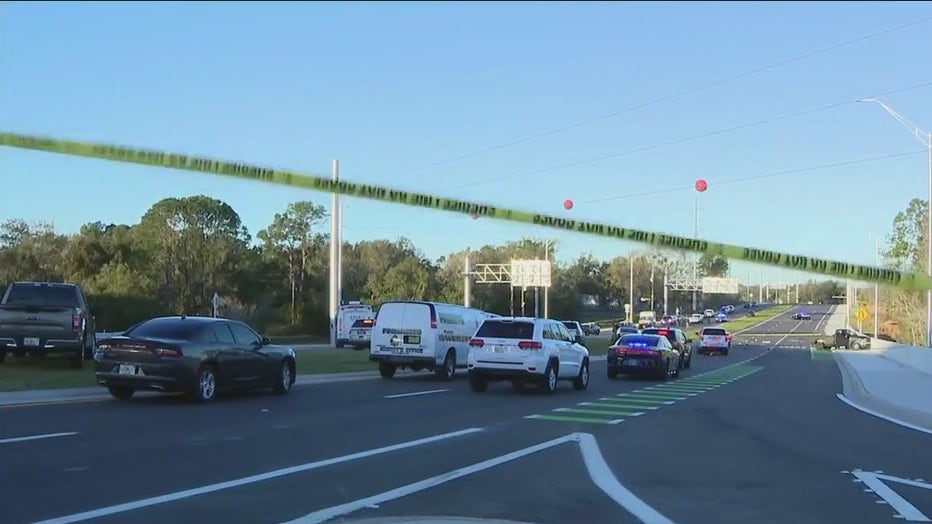 A state trooper is recovering after being shot by a suspect in Wesley Chapel. 
The trooper was airlifted to a Tampa hospital. The trooper underwent surgery on Saturday morning and seems to be doing well. 
The trooper returned fire and the suspect was killed at the scene.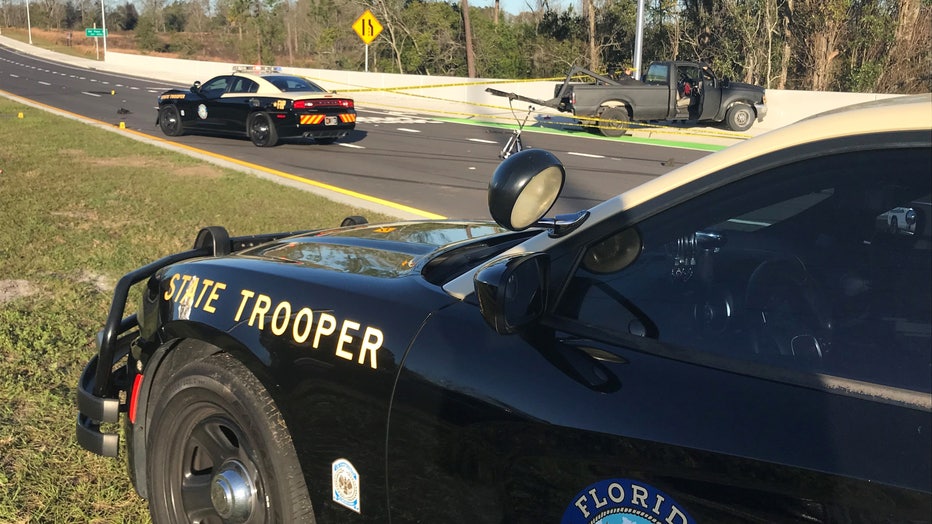 FHP patrol vehicles in the area of Overpass Road and I-75 following fatal shooting. Image is courtesy of the Florida Highway Patrol. 
Agents from the Florida Department of Law Enforcement, along with members of the Pasco County Sheriff's Office, the Pasco Sheriff's Crime Scene Unit, and the Hernando County Sheriff's Crime Unit are investigating the incident..  
Charges against the second suspect that was apprehended by troopers, who was also transported to an area hospital for medical care, are pending.