FHP: Truck hauling oil overturns on I-95 in Palm Bay
PALM BAY, Fla. - A truck hauling oil overturned early Wednesday morning on Interstate 95 (I-95) in Palm Bay, causing several lanes to be blocked. The lanes have since reopened.
Florida Highway Patrol says the crash happened just after 5 a.m. in the northbound lanes at mile marker 176 as thick, dense fog blanketed the area.
Troopers said the truck driver was transported to Holmes Hospital with non-life-threatening injuries. There was very minimal spillage of the oil that was being hauled. 
MORE NEWS: Pedestrian hit and killed while walking on I-4, FHP says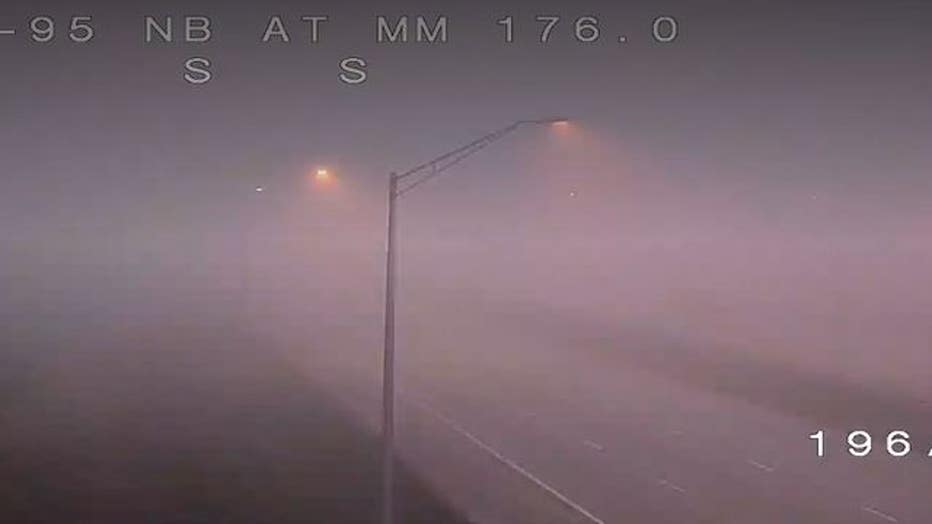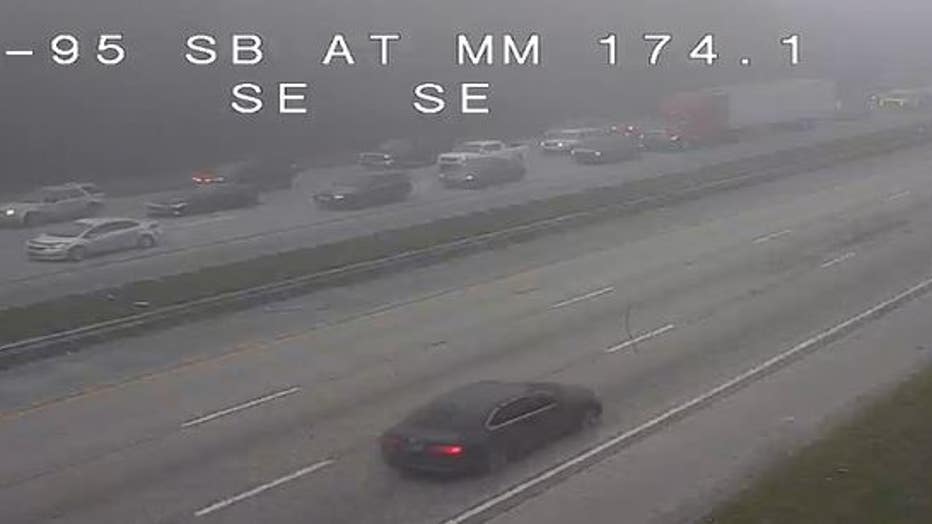 The truck was blocking two lanes on I-95 , but the scene has since been cleared.
It's not known if the fog was a factor in the crash.