Florida horse trainer arrested for 'grooming' 13-year-old girl for sex, Ocala police say
OCALA, Fla. - A Florida horse trainer is in hot water after a mother looked through her 13-year-old daughter's phone and found he had been sending her inappropriate text messages, authorities said in a news release.
Jerry Aguilar, 39, was arrested by an Ocala police detective on three charges of soliciting a child for sexual conduct via text messages and ten counts of sending explicit material to a child.
Police said the child's mother took her daughter and cell phone to the Ocala Police Department, where she gave a detective permission to examine the phone.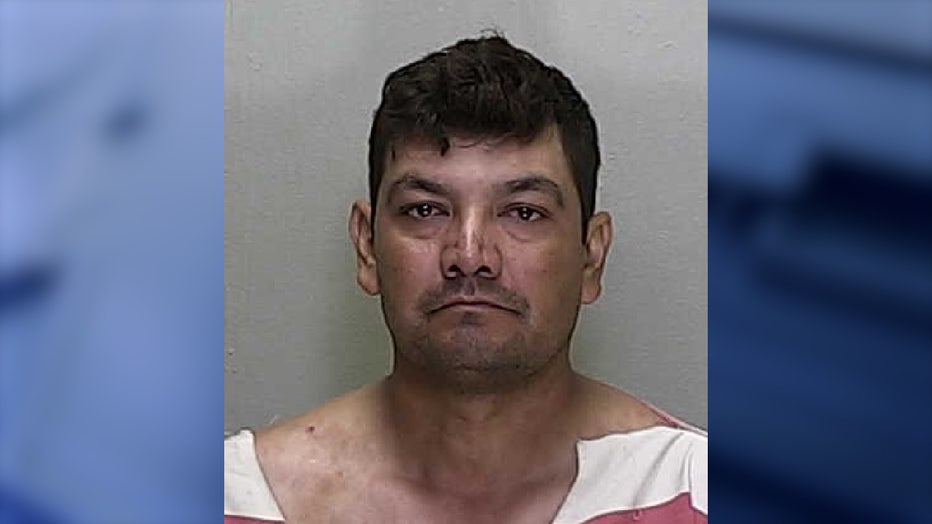 Jerry Aguilar (Photo via Marion County Jail)
The detective discovered that Aguilar had been texting the young girl for several weeks, "with evidence suggesting he was grooming the child to be comfortable with him," police said.
The detective began posing as the teen and started communicating with Aguilar.
During that exchange, Aguilar allegedly made multiple sexual references, sent sexually explicit content, and solicited the girl to engage in sexual conduct, which ultimately led to his arrest.
Being that Aguilar is a horse trainer who coaches with children under his supervision, officers are encouraging any potential victims to come forward.