Florida man bashes woman's head into tree stump because she woke him up on her way to the bathroom: deputies
Stream FOX 35:
MARION COUNTY, Fla. - A man was arrested after he allegedly "bashed" a woman's head into a tree stump because she woke him up on her way to the bathroom, according to the Marion County Sheriff's Office. 
Eric Barr was arrested and charged with domestic aggravated battery after the incident that unfolded Friday at the Silver Springs State Park campsite, according to an arrest affidavit. 
Deputies on routine patrol in the area were dispatched regarding a verbal disturbance and possible battery. When a deputy arrived, he found the victim "extremely shaken up" with spots of blood on her hands, arms and legs, the report said. She said she was in an argument with Barr, adding that they had been drinking and she "woke him up." 
She pointed to the back of her head, which was covered in soaking wet blood, deputies said. They immediately requested emergency medical services.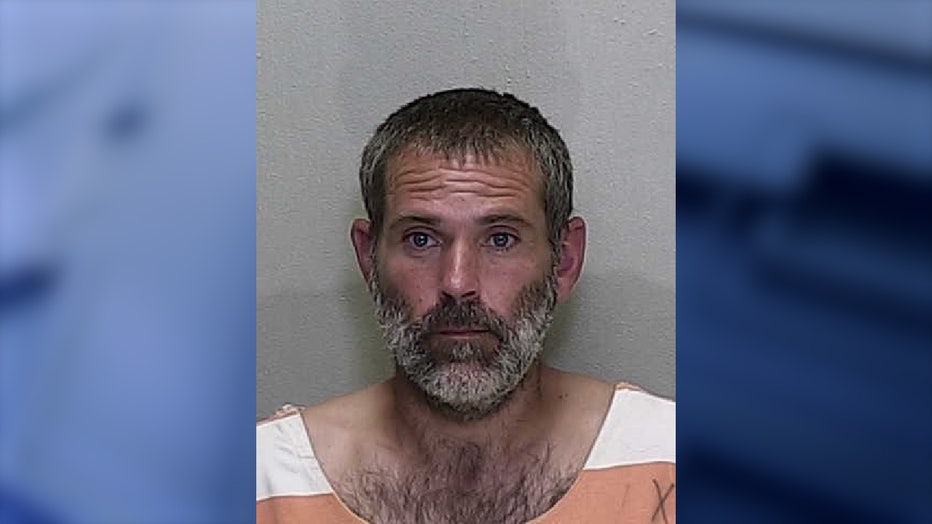 Photo: Marion County Sheriffs Office
"How could you do this to me?" the woman shouted at Barr from a distance, according to the arrest report. 
The woman ultimately told deputies that Barr "hit me with a stump." She hesitated at first, but then said Barr "bashed her head against a stump" and she wasn't "going to sugar coat it anymore," the report said. 
Deputies found a log on the ground that had blood on it next to a bottle of liquor. 
Barr agreed to speak to deputies after being read his Miranda Rights, and he said they had gone to bed around 10 p.m. after drinking, but the woman woke up to go to the bathroom and she woke him up, the report said. She also broke the zipper on the tent they were sleeping in, and at some point, "it messed up the tent to where it began to break down and collapse," Barr said. 
MORE FLORIDA MAN: 
He said he was inside the tent when the woman hit her head and denied having played any part in it, the report said. He also said there was no argument between them. 
Barr was arrested and transported to the Marion County Jail.